3 Month's Supply of Fertility Teas Bundle
$150.00
$145.00
You save:

$5.00 USD

(3.33%)
3 Month's Supply of Fertility Teas Bundle
$150.00
$145.00
You save:

$5.00 USD

(3.33%)
Product Description
Info

Ingredients

Shipping + ❤️
Description
 This set of 5 fertility enhancing teas were specifically formulated with botanical medicinals that have been used to support female reproductive health for thousands of years. These plant allies gently bring your body into alignment with each phase of your menstrual cycle so that pregnancy can occur. Reset your fertility naturally.
Comes with a Tea Infuser.


* 5 oz Detox Tea: Herbal Blend for PreConception Detoxification, to drink the 10 days to full month leading up to your next cycle (approximately 25 servings)
* 5 oz B*tch's Brew Tea: Herbal Blend for Menstrual Support, to drink just before and during your period (approximately 35 servings)
* 5 oz Fertile Mama Tea: Herbal Blend to Support Follicular Development, to drink during your follicular or yin phase. (approximately 50 servings)
*5 oz Fertile Moon Tea: Herbal Blend to Support Ovulation and Hormone Balance, to drink around ovulation. (approximately 35 servings)
*5 oz Womb Warming Tea: Herbal Blend to Support Uterine Health, to drink after ovulation, supports implantation. (approximately 35 servings)
HOW TO PREPARE YOUR TEA

Add 1 Tbsp. herbal blend to a tea infuser or French press.
Pour boiling water over the herbs and infuse for 5-15 minutes. Herbs may steep longer than 15 minutes for a stronger infusion.
Remove infuser or strain herbs and enjoy your tea warm, at least 2 cups per day.
You may add a bit of honey or sweetener as desired.
Teas are not intended for pregnant women. Discontinue use once you have a positive pregnancy test. 
Ingredients
ORGANIC INGREDIENTS

Detox Tea:
Milk Thistle, Red Clover Flowers, Peppermint, Dandelion, Lemon Balm, Nettle Leaf, Yellow Dock, Dang Gui, Honey Crystals, Dried Blueberries

B*tch's Brew Tea:
Orange Peel, Ginger, Raspberry Leaf, Nettle Leaf, Lemon Balm, Milk Thistle, Lady's Mantle, Honey Crystals, Red Clover Flowers, Skullcap, Yellow Dock, Borage Leaf, Passion Flower, Yarrow Flower, Dang Gui, Black Cohosh, Wild Yam Root, Chaste Tree Berry

Fertile Mama Tea:
Raspberry Leaf, Nettle Leaf, Red Clover Flowers, Peppermint, Lemon Balm, Lady's Mantle, Black Cohosh, Dang Gui, Passion Flower, Ginger, Dried Pomegranate, Goji Berries

Fertile Moon Tea:
Dandelion Leaf, Lemon Balm, Raspberry Leaf, Milk Thistle, Mugwort, Lady's Mantle, Peppermint, Skullcap, Red Clover Flower, Nettle, Passion Flower, Honey, Chaste Tree Berries, Dang Gui, Black Cohosh

Womb Warming Tea:
Mugwort, Raspberry Leaf, Red Clover Flower, Alfalfa, Skullcap, Orange Peel, Honey, Cinnamon, Fennel, Licorice, Dang Gui, Black Cohosh, Galangal, Ginger, Go Ji Berries
Shipping + ❤️
✨ When will my order ship?
Once an order is placed we typically ship within 1 business day. The delivery time is typically 2-3 business days, but can be longer depending on location and circumstances.

❤️ Truth, Love, Trust & Support 'Baby Dust' Promise...
"This is my life's work and I promise to always love, honor and support you on your journey towards having a beautiful healthy baby."

-Ariele Myers 🌕
Licensed Acupuncturist, Board Certified Herbalist, and Fertility Specialist.
Customer Reviews
Write a Review
Ask a Question
01/04/2023
Joetta W.

United States
I just started drinking it I haven't seen any changes yet but I think it will be will good when everything is complete Hope and praying
12/16/2022
Courtney

United States
The biggest game changer!
I just want to spread positivity and speak my gratitude for Ariele and all her staff for allowing this work to "do" them. I started drinking the detox tea in August 2022 completed the whole bag and started the fertile mama, fertile moon, womb warming and the b*tches brew. I also used the bath soaks, yoni steam, and womb massage oils. The biggest game changer was investing in the Fertility Fix program. I just received my positive pregnancy test! This is my first pregnancy and I'm overjoyed! Allow this work to truly "do" you and aim to enjoy each phase of your cycle! Each cycle you are truly strengthen your fertility.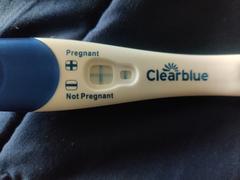 10/03/2022
Janine

United States
Felt the difference!
I had 2 miscarriages before I found your teas. Started with the detox then cycled with b*tch's brew, fertile mama, fertile moon, and womb warming for 4 months before trying again. I could feel a difference in my cycle and hoped this was what I needed. Well, tomorrow I will be 12 weeks along and due in April! I'm currently taking blissful mama tea as needed for help with sleeping. Thank you for all you do! ❤️
08/30/2022
Jessica

United States
Our conception journey!
After trying to conceive for a few months without luck I bought all of the cycle teas. I drank all my teas for a month for a full cycle and then we took a little break due to schedules and travel, but I started back up with the ******* Brew a few days before my last period and continued with fertile mama until I left for vacation. I did womb massage and a couple castor oil packs this cycle too! I got my first BFP yesterday! Thank you so much for being a part of our conception journey! I really think the teas and education from you helped both physically and mentally.
08/03/2022
Maria G.

United States
Great stuff
Loved the detox tea .. I have less cramps and my stomach issues subsided. The teas taste good even without sweetener. I still drink the teas from time to time.
08/02/2022
Brandi

United States
I have been using them religiously!
I just wanted to say thank you for these products! I came across your website shortly after being diagnosed with endometrial cancer in September. I have been using them religiously ever since and my periods have never been so regular! I am a licensed acupuncturist and I am sending every woman I meet who complains of menstrual and menopausal issues to your website.
07/22/2022
Lizzy

United States
The hope I now embody...
I ordered the full set for myself (******* Brew, Fertile mama, fertile moon, womb warming & the detox one too!) & the morning rooster for my husband. I am now almost 12 weeks pregnant & I saw my son or daughter dancing on the screen last week. Ariel & team, to say I owe you everything is an understatement. I read your blogs, got inspired by each testimony, I did the Moxa, womb warming oil, I got in touch with my womb & my femiminine...deeply. I drank these teas just knowing what would happen. I want to give any woman reading this the hope that I now embody.
05/30/2022
Andrea

United States
I worked with my body, not against it!
Sixth Blood Phase, it's not coming!!! We found out May 21 at a couple days late. We were in disbelief. I had just had a blood test and my iron and omegas were still low. They let me go back on my iron (good kind) and off Lactoferrin on May 12. I ovulated per BBT May 11. I thought nothing would happen because of that and maybe next month. I've never had a positive. I'm 41. I'm so thankful for Chinese Traditional Medicine, Ariel and team and this group. You all gave me a like minded place to come and read your stories so I could heal. I also want to mention I had to heal the hurt and grief in my heart. I could feel a direct connection to my uterus and Ariel has said as much. I told my body how strong it is. I recognized my feminine qualities again because they had been taken over in this man's world. Ariel's teachings really hit it on the head. I'm so thankful I found something I could do to work with my body, not against it. Remember your body wants to be pregnant and only you have the wisdom of your womb! The Blissful Momma tea is amazing!! All the prayers and good thoughts are appreciated!
05/30/2022
Calaz

United States
Thanks for your amazing teas!!
Its my turn!! I got a BFP, plus blood work such as getting my HCG level checked, my progesterone level checked allll amazing and my HCG more than doubled!! I started drinking the teas in the beginning February. I had just ordered more and not needed!! Im so excited im 37 and hes 45 we have been trying for over a year, had two MC but this time its different I can feel it, my baby is staying to meet us!! Thanks for your amazing teas!! I have already recommended it to multiple people!!
05/16/2022
Sharla

United States
Thank you God we did it!
I have use fertile tea for 6 months now, and Friday I took a pregnancy test and it was positive, Yayyy I am So excited to have this baby with I high school sweetheart, I met him at 14 and 17 I got pregnant and I had a miscarriage, we broke two months later 30 some years later after we both had been threw some bad relationship, and had kids by other people those relationships did not work out, we realized that we were made for each, so we got back together but the only thing was that we didn't have kids together, and he and I wanted to have kids together, we had been trying for a year and half still I didn't get pregnant, so I started monitoring everything, and taking prenatal vitamins, and pin pointing my ovulation, and using Wisdom Of The Womb tea, with a lot of prayer, Friday I took a pregnancy test actually 5 because I couldn't believe my eyes I Was Pregnant!, Thank You God we did it!, I pray for all the ladies on here that God will bless you with your bundle of Joy, with God All Things Are Possible! Lovely Roses enjoy Your day...