Morning Rooster Tea: Herbal Blend for Male Reproductive Health
$40.00
$35.00
You save:

$5.00 USD

(12.5%)
Morning Rooster Tea: Herbal Blend for Male Reproductive Health
$40.00
$35.00
You save:

$5.00 USD

(12.5%)
Product Description
Info

Ingredients

Shipping + ❤️
Description
Morning Rooster Herbal Tea Blend is a mineral-rich herbal blend that not only helps increase male vitality and stamina but can also help to improve sperm health and promote male fertility.
This potent herbal blend benefits men's general health in addition to reproductive health.
This product does contain a small amount of caffeine in the form of green tea. 
HOW TO PREPARE YOUR TEA

Add 1 Tbsp. herbal blend to a tea infuser or French press.
Pour boiling water over the herbs and infuse for 5-15 minutes. Herbs may steep longer than 15 minutes for a stronger infusion.
Remove infuser or strain herbs and enjoy your tea warm, at least 2 cups per day.
You may add a bit of honey or sweetener as desired.
5 oz. Loose Leaf contains approximately 20 servings
Ingredients
Organic Ingredients:
Horny Goat Weed, Milk Thistle, Scullcap, Lemon Balm, Gingko Leaf, Orange Peel Granules, Tribulus Fruit, Nettle Leaf, Honey Crystals, Passion Flower, Galangal Root, Saw Palmetto, Rhodiola, Green Tea, Ashwaganda Leaf, Cinnamon, Chinese Red Ginseng
Shipping + ❤️
✨ When will my order ship?
Once an order is placed we typically ship within 1 business day. The delivery time is typically 2-3 business days, but can be longer depending on location and circumstances.

❤️ Truth, Love, Trust & Support 'Baby Dust' Promise...
"This is my life's work and I promise to always love, honor and support you on your journey towards having a beautiful healthy baby."

-Ariele Myers 🌕
Licensed Acupuncturist, Board Certified Herbalist, and Fertility Specialist.
Customer Reviews
Write a Review
Ask a Question
01/25/2023
Shannel

United States
Completing our beautiful family
I had my baby and wanted to close out my WOTW fertility bundle testimony she was our little thanksgiving baby! My birth story was eventful but I had an incredible support team at my birth center❤️I'll be back to my teas for pain-free cycles when it returns. Thank you so much again for your amazing products helping me to be able to complete our beautiful family❤️
01/05/2023
Michelle M.

United States
Great tea! My husband loves it!
I ordered this for my husband to improve ***** health. Hoping this works and we become pregnant. Overall, he loves the tea and drinks it daily. Thank you!
12/13/2022
Brandy

United States
Here we are!
I'm here to report another success story!! After multiple failed iui's and a unsuccessful round of ivf we decided to finally try your tea and in just 2 weeks we found out that we WE'RE PREGNANT! I did the fallopian tube blockage kit and my husband used the rooster tea! I'm forever grateful for your knowledge on the womb. Doctors said there was no way we could naturally conceive due to older age and other conditions. And here we are! Thanks you so much 2nd trimester here we are!
12/01/2022
Connie C.

United States
Very good
Very good tea that works!
10/04/2022
RK

United States
OMG! I just found out I am pregnant!!!
OMG! I just found out I am pregnant!!! I've used your teas for a month only. We have been trying for year and half with one miscarriage last year. I just ordered Blissful Mama tea. I hope this baby sticks, I am so excited and nervous!!!! Praying so much!!!!! Thank you so much for your products!!!!! You are amazing at what you do!!!! <3
09/15/2022
Djeneba O.

United States
My husband has been taking this for a couple months now and I have been taking both the womb warming tea and the fertile mama tea due to recurrent miscarriage. I also had the reccurent miscarriage bundle. We had a positive pregnancy test this week and we hope we will be successful this time. Thanks for the teas!
08/02/2022
Lindsy V.

United States
Feeling great!
We have been using the tea for two months. I'll admit I'm not great about consistency but I drink them most day. My cycle has been great. No cramping very mild. I have no idea it's coming beside the fact that I am on a perfect schedule. Highly recommend even if you are not trying for a baby!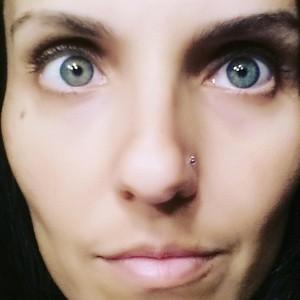 JB
08/02/2022
jenny B.

United States
Definitely aids in libido
I have seen an increase in the amount we have Marriage relations and I think it is due to this tea. I put it in his thermous during his work week, even though it is in a cold mix after I make it as a hot tea I think it definitely has made a difference in his libido. We have doubled our amount of times per week we have intimate relations! Thank you. Will let you know when we become pregnant!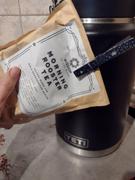 07/22/2022
Lizzy

United States
The hope I now embody...
I ordered the full set for myself (******* Brew, Fertile mama, fertile moon, womb warming & the detox one too!) & the morning rooster for my husband. I am now almost 12 weeks pregnant & I saw my son or daughter dancing on the screen last week. Ariel & team, to say I owe you everything is an understatement. I read your blogs, got inspired by each testimony, I did the Moxa, womb warming oil, I got in touch with my womb & my femiminine...deeply. I drank these teas just knowing what would happen. I want to give any woman reading this the hope that I now embody.
07/22/2022
Kate

United States
The natural way!
Hello, I am 42 years old. I have pcos, 1dialated tube and my partner had slow ***** and we were getting ready for IVF or IUI. We both started drinking your teas and we got positive test the natural way without IUI or IVF. Thank you so much for being such a blessing to women across the world….