PCOS Bundle
$220.00
$194.00
You save:

$26.00 USD

(11.82%)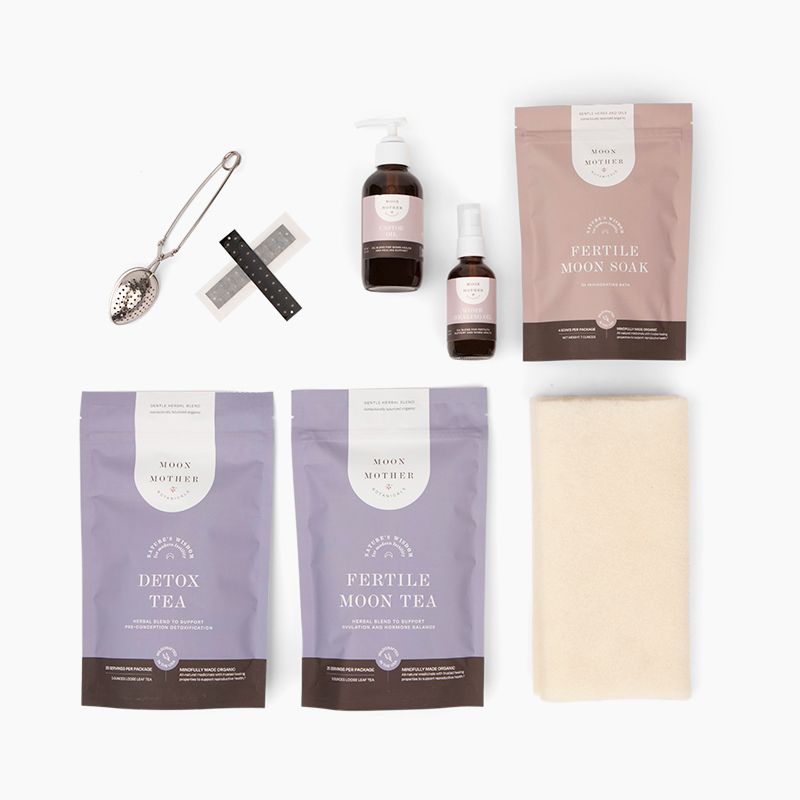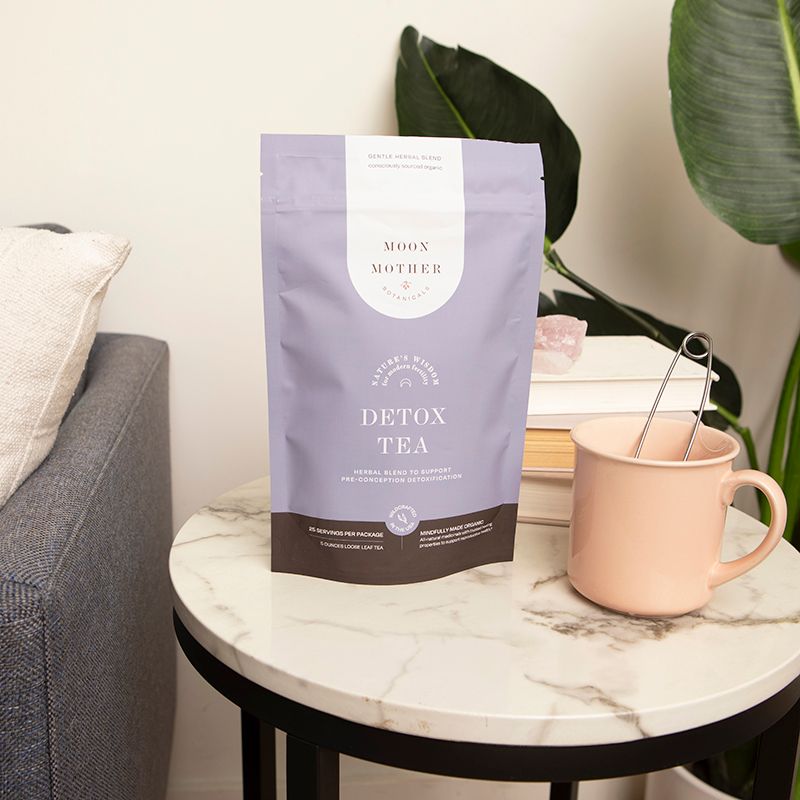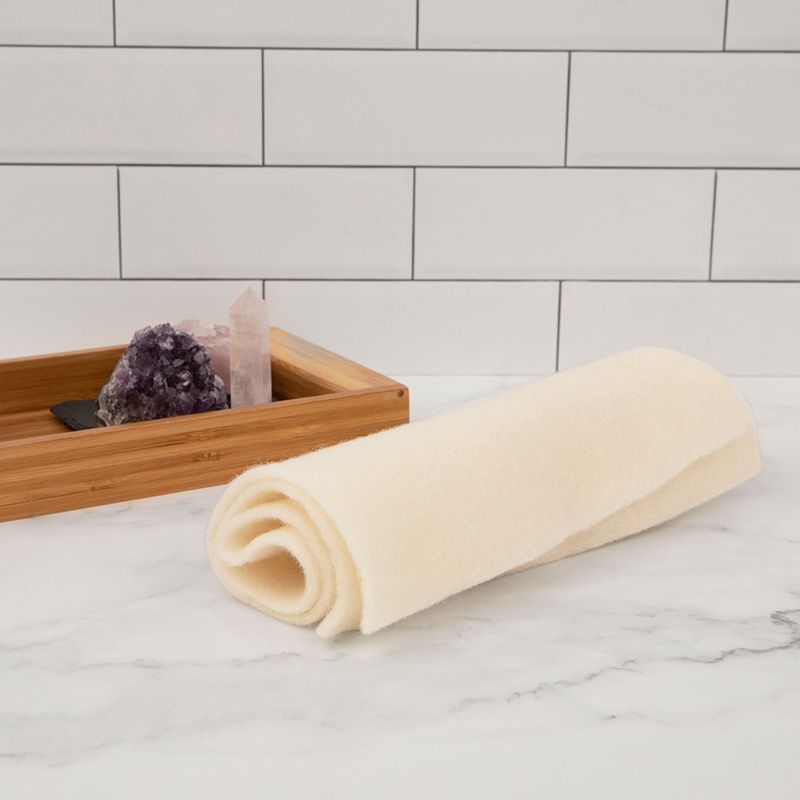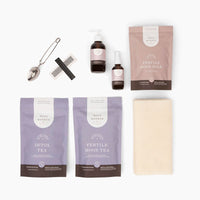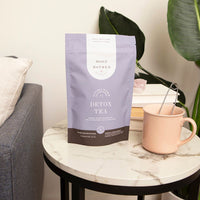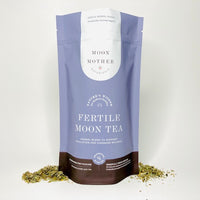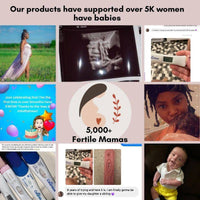 PCOS Bundle
$220.00
$194.00
You save:

$26.00 USD

(11.82%)
Product Description
Info

Ingredients

Shipping + ❤️
Description
This bundle will provide you with everything you need to begin the healing process of moving through the dampness and stuck qi/ energy that contributes to PCOS and cysts.
**We have added in a 5 oz bag of B*tch's Brew Tea as we started to encourage women to bring B*tch's Brew first until it brings on a period, and then cycle with 2 cups each per day of Detox & Fertile Moon first half, B*tch's Brew 2nd half of cycle.
If you have PCOS but ovulate and menstruate regularly, then you can use our Ovulation Bundle which is the same without B*tch's Brew. 
The Fertile Moon soak is best used at least once weekly. It is ideal to sit in the hot bath with the herbs and oils for as long as possible, using the Womb Healing Massage Oil to massage your womb while you're in there.
The Womb Healing Massage Oil, Castor Oil and 9 x 18 inch portion of 100% W
ool Flannel 
are provided, as well as the link for the Fertility Womb Massage tutorial, so that you can perform your own womb healing massage at own. Best done at least weekly, but not while you are actively bleeding.
We recommend working with our products for at least 3 cycles before trying to conceive. 
Contains:
Fertile Moon Soak
Fertile Moon Tea 5 oz
Detox Tea 5 oz
B*tch's Brew Tea 5 oz **
Womb Healing Massage OIl 2 oz
Castor Oil 4 oz
9 x 18 inch portion of 100% W

ool Flannel

Tea Infuser 
Ear Seeds
Womb Healing Massage video link
HOW TO PREPARE YOUR TEA

Add 1 Tbsp. herbal blend to a tea infuser or French press.
Pour boiling water over the herbs and infuse for 5-15 minutes. Herbs may steep longer than 15 minutes for a stronger infusion.
Remove infuser or strain herbs and enjoy your tea warm, at least 2 cups per day.
You may add a bit of honey or sweetener as desired. 
Not intended for pregnant women. Discontinue use once you have a positive pregnancy test.
Ingredients
ORGANIC INGREDIENTS

Fertile Moon Soak:
Epsom Salt, pink Himalayan Salt, Peppermint Leaf, Comfrey, Motherwort, Mugwort, Essential Oils of Lavender, peppermint, lavender, sweet marjoram, rosemary, basil, chamomile, & eucalyptus

Fertile Moon Tea:
Dandelion Leaf, Lemon Balm, Raspberry Leaf, Milk Thistle, Mugwort, Lady's Mantle, Peppermint, Skullcap, Red Clover Flower, Nettle, Passion Flower, Honey, Chaste Tree Berries, Dang Gui, Black Cohosh

Detox Tea:
Milk Thistle, Red Clover Flowers, Peppermint, Dandelion, Lemon Balm, Nettle Leaf, Yellow Dock, Dang Gui, Honey Crystals, Dried Blueberries

Womb Healing Massage Oil:
Organic Safflower Oil, Organic essential oils of sweet marjoram, cypress, lavender, clary sage, ylang ylang, geranium, chamomile

Castor Oil:
100% Pure, Organic, Filtered, Expeller Pressed Castor Oil
Shipping + ❤️
✨ When will my order ship?
We do our best to ship within 3-5 business days. Delivery time is typically 3-5 business days, but can be longer depending on location and circumstances.

❤️ Truth, Love, Trust & Support 'Baby Dust' Promise...
"This is my life's work and I promise to always love, honor and support you on your journey towards having a beautiful healthy baby."

-Ariele Myers 🌕
Licensed Acupuncturist, Board Certified Herbalist, and Fertility Specialist.
Customer Reviews
Write a Review
Ask a Question
09/05/2023
Anonymous

United States
I recommend this product
So far so good
I started using this product a week ago, and it has been great so far.
08/29/2023
Anonymous

United States
I recommend this product
Pcos bundle
I love all of my items . I wish their was more instructions . Im confused on which teas to be using and the ear seeds. Other than that I love my bundle .
08/29/2023
Wisdom of the Womb
Hi love, I would love to guide you on how to use it. Please email us at support@wisdomofthewombonline.com so I can assistyou better Layenne - Moon Sister Support
08/16/2023
Rebecca

United States
I recommend this product
I'm due Nov 2023!!
I went off birth control (hormonal pills) January of 2020 and my cycle never regulated. I was diagnosed with PCOS with anovulation in June 2020 and told I can lose weight to help the PCOS or try medicated assistance to get pregnant. I was put on a keto diet (do not recommend) and by October 2020, still no cycle. I was put on medication to induce my period, then another pill to push ovulation, then monthly ultrasounds to check for an egg. This lasted 4 months until my doctor said they can't do anymore cycles and that I'd need to see a specialist. We kept trying diets, natural remedies, and just plain waiting because fertility medication is so expensive! In January of 2023 I found Wisdom of the Womb via one of their Instagram posts. I figure what can it hurt? I purchased the PCOS bundle mid-January. By mid-March I had a missed period (which was far from uncommon for me), but I took a pregnancy test anyway. When I say that I was shocked and took 6 more ... that's an understatement. I was in disbelief. Completely!!!! I'm not 26 weeks with a healthy boy and due in November 2023. I may be crying as I write this :) I'm still shocked sometimes that I'm actually pregnant and almost in my 3rd trimester. I plan to share his photo here in just a few short months.
08/12/2023
Anonymous

United States
I recommend this product
Immediate Relief That Lasted
This Tea helped me get rid of excess estrogen without detox symptoms of nausea, stomach cramping, and headache. My bloating in the liver and womb area decreased significantly. No more swollen tender *******. My cycle was much less intense and debilitating. I recommend any of these products to jumpstart your healing journey!
07/06/2023
Anonymous

United States
I recommend this product
Too slow to ship
Didn't try the products, got pregnant before they arrived at my house. So returned them. I had planned on starting them at my next cycle but positive pregnancy came first. I do love a good tea and bath soaks though.
07/04/2023
Courtney R.

United States
I recommend this product
Love it
I have been having a great experience so far!! My cycle has started and in excited about this journey.
07/03/2023
Rosemary G.

United States
I recommend this product
Taste is great
It tastes good don't even need honey or sweetener. It's easy to use. The bath soak smells good and is relaxing the ear seeds are new but I like rhem
05/02/2023
Anonymous

United States
I recommend this product
It works!!
Amazing! This tea WORKS!
05/01/2023
Jubilee C.

United States
I recommend this product
Unclear instructions
The items were very high quality and packaged well. The tea tasted good even without added sweetener. The issue I have is the instructions that came via email were not clear on exactly what tea I should drink, for how long, when to do bath soaks, when do to the massage, and when to do the castor oil wrap and for how long. I did it to the best of my knowledge for a month and didn't conceive which was heartbreaking. I don't know how to proceed.
09/11/2023
Wisdom of the Womb
Hi Jubilee! I'm sorry you were having a challenging time with the directions and the guides. We are here to support you with any questions you have about this via email support@wisdomofthewombonline.com and we do recommend working with our products for at least 3 cycles to start to see positive shifts within the body. I know having a period appear can be immensely disheartening and we hope that you can trust that each woman is an individual, with her own history, her own traumas and experiences and therefore her own timeline. We want to invite you to continue to work with the herbs and we offer a perspective that you begin to see this as your own initiation... to see your experience of fertility as a rite of passage, and it will take as many spirals (cycles) into your body as it takes. Yes, some women conceive the first month. For others, it can take more than a year. Sending you lots of love and here for any questions and concerns you have! Ally - Moon Sister Support
04/20/2023
Anonymous

United States
There is a magic in wisdom teas.!
Used ur teas from 15 days. I didn't see my ovulation this peak from past 6 months..Definitely, there is a magic in wisdom teas.! Hoping for the good news in next 14 days.