Male Fertility Bundle
$155.00
$135.00
You save:

$20.00 USD

(12.9%)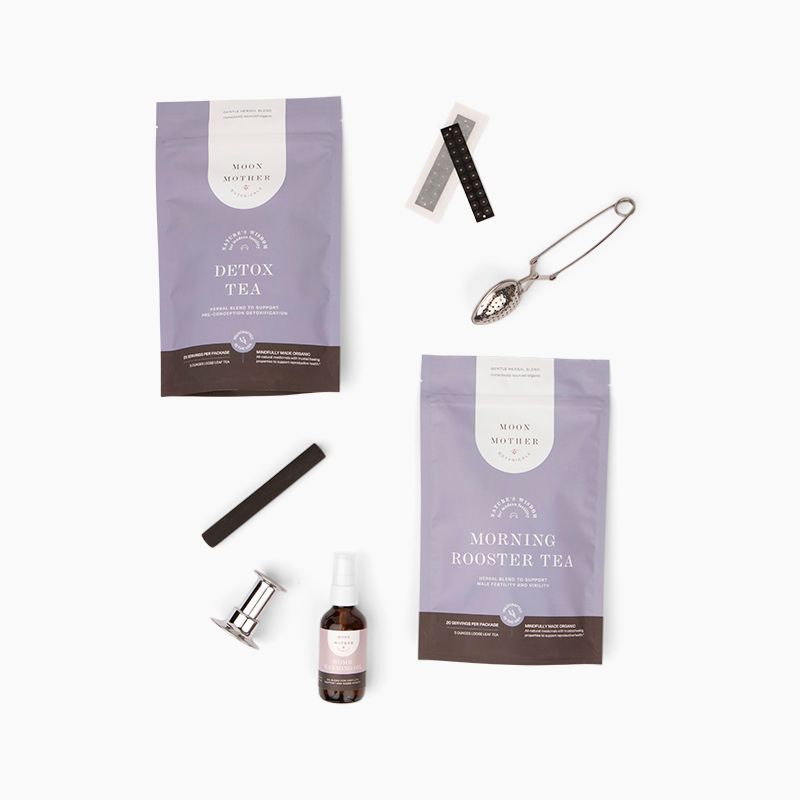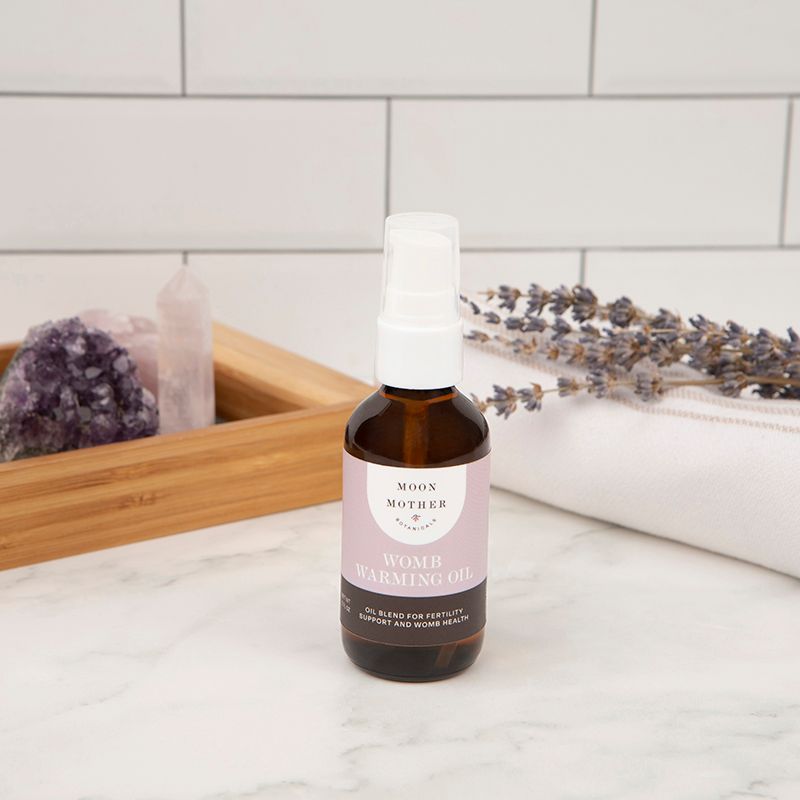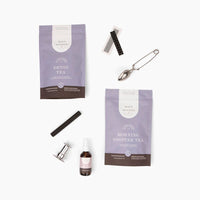 Male Fertility Bundle
$155.00
$135.00
You save:

$20.00 USD

(12.9%)
Product Description
Info

Ingredients

Shipping + ❤️
Description
This bundle will provide you with everything you need to begin improving male reproductive health. This includes sperm motility, morphology and count.
Drink 1 cup of Detox tea  2-3 times a day for 1 week or until your bag runs out (depends on serving size, but use about 1 Tbsp per serving.) Then move on to Morning Rooster Tea, 1 cup 2-3 times daily.
Moxa Pole comes with a chart so that you know exactly where the acupuncture points are. This will stimulate your kidney energy, which is essential for reproductive health, as well as the points associated with your reproductive organs. The moxa you'll receive is a smokeless version.
Ear Seeds come with a chart as well, so you know where to place them. You can have your partner place them (and use them too!)
The Womb Warming Massage Oil is provided and should be massaged on the low back. A little goes a long way, so use sparingly. This warming blend can help to improve the function of the kidneys, which contributes to healthier sperm.
You'll also received recommendations for supplements to support male fertility.
Ingredients
ORGANIC INGREDIENTS

Morning Rooster Tea:
Horny Goat Weed, Milk Thistle, Scullcap, Lemon Balm, Gingko Leaf, Orange Peel Granules, Tribulus Fruit, Nettle Leaf, Honey Crystals, Passion Flower, Galangal Root, Saw Palmetto, Rhodiola, Green Tea, Ashwaganda Leaf, Cinnamon, Chinese Red Ginseng

Detox Tea:
Milk Thistle, Red Clover Flowers, Peppermint, Dandelion, Lemon Balm, Nettle Leaf, Yellow Dock, Dang Gui, Honey Crystals, Dried Blueberries

Womb Warming Massage Oil:
Safflower Oil, Essential Oils of Camphor, Cinnamon, Clove, Myrrh, Lavender, Fennel, Cajeput, Ginger, Pine Needle, Rosemary, Anise, Black Pepper


Shipping + ❤️
✨ When will my order ship?
Once an order is placed we typically ship within 1 business day. The delivery time is typically 2-3 business days, but can be longer depending on location and circumstances.

❤️ Truth, Love, Trust & Support 'Baby Dust' Promise...
"This is my life's work and I promise to always love, honor and support you on your journey towards having a beautiful healthy baby."

-Ariele Myers 🌕
Licensed Acupuncturist, Board Certified Herbalist, and Fertility Specialist.
Customer Reviews
Write a Review
Ask a Question
05/24/2022
Demoye'

United States
We absolutely LOVE the tea
I used the Fertile Wellness Bundle & added fertile moon. My fiancé used the Male Fertility Bundle as well. We absolutely LOVE the tea feels good going in & taste great. I let it set for at least 15mins making sure it's dark. I also changed my diet..it was needed lol but I cut out sugar & kept that to once a week & carbs & Light exercises. I like to believe getting your body healthy & clean first does all the work for being results.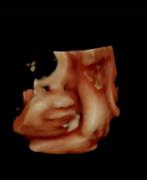 11/09/2021
Erinda L.

United States
Your products are great
Your products are great, but my husband doesn't want kids with me, so I am alone in this. He smokes all the time and will never leave it.