Fertile Mama Bath Soak
$34.00
$24.00
You save:

$10.00 USD

(29.41%)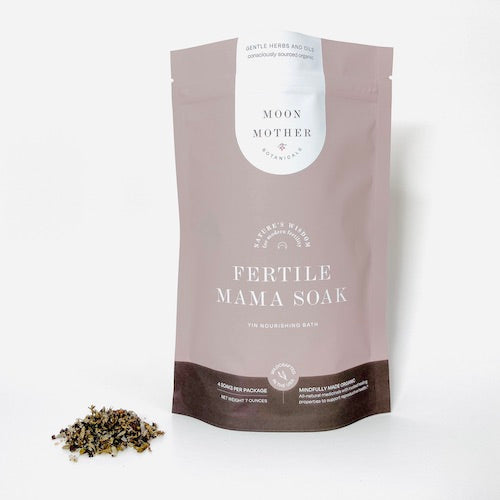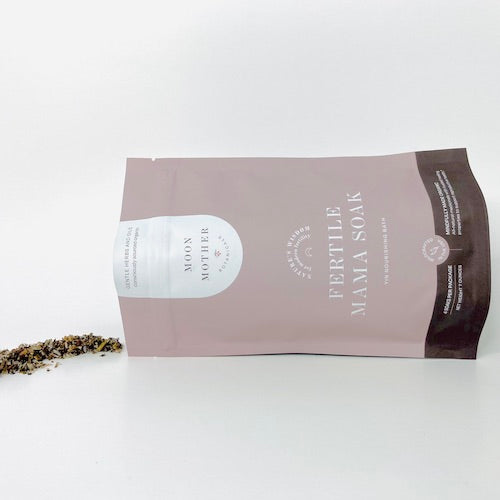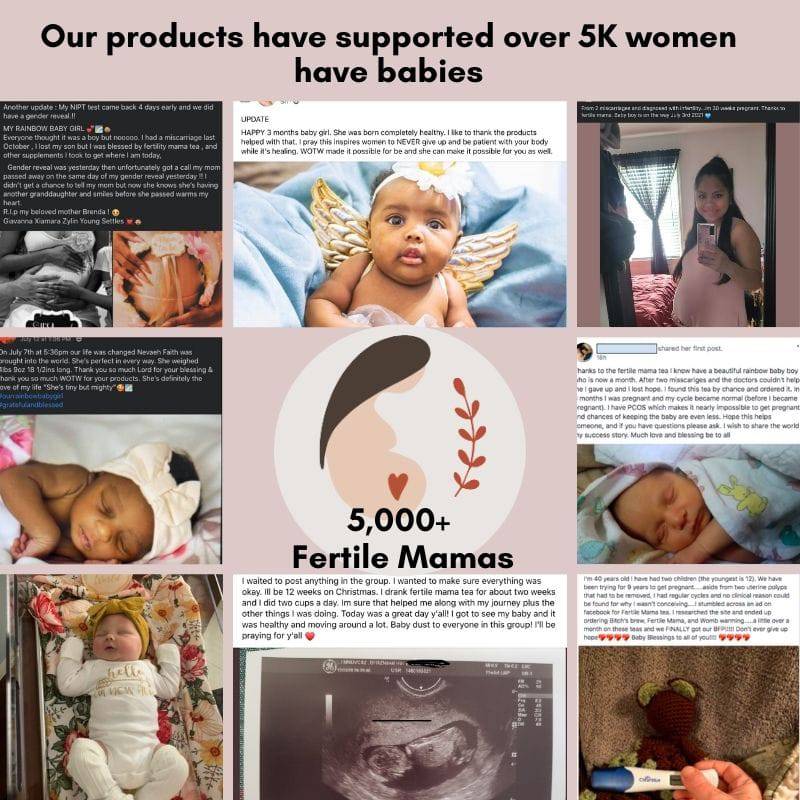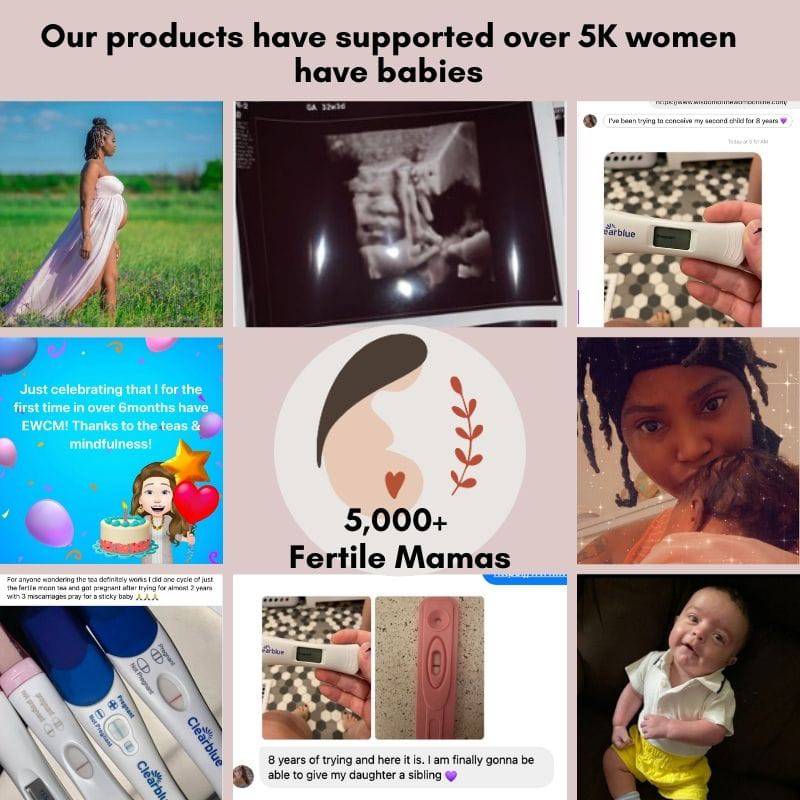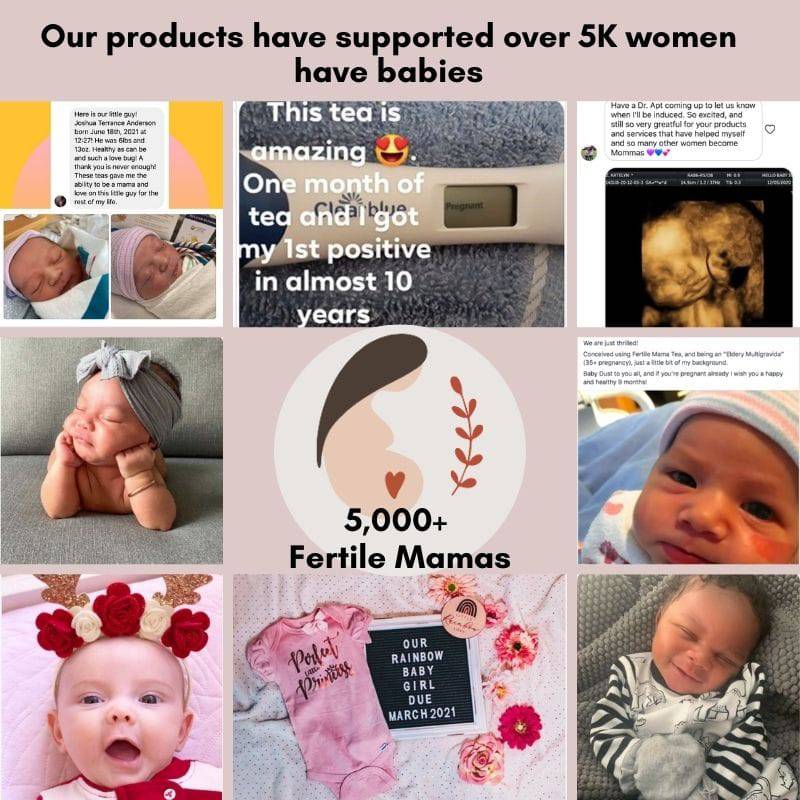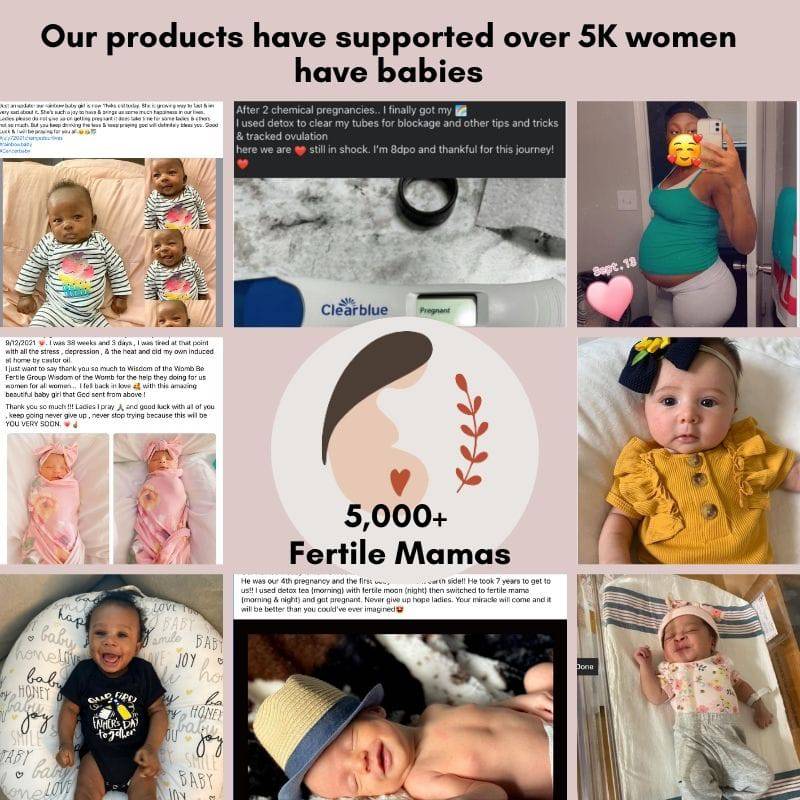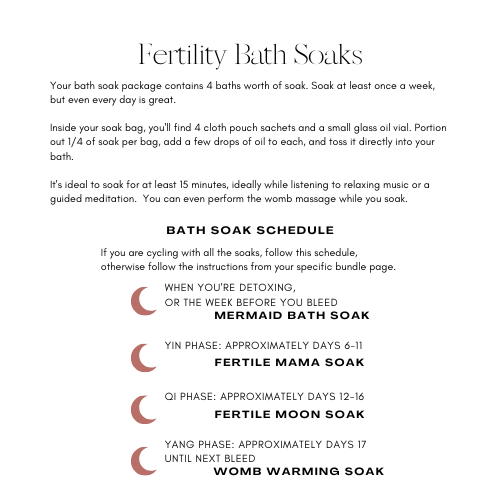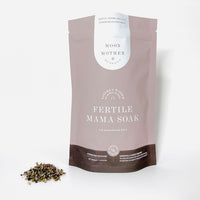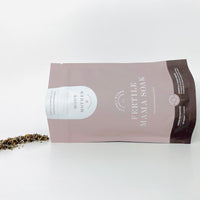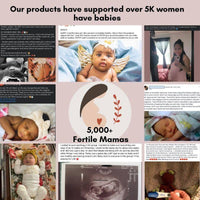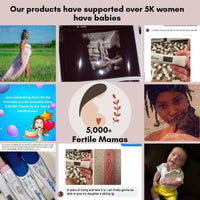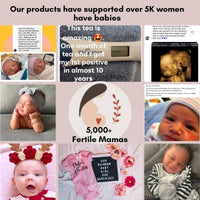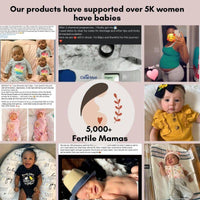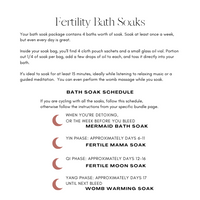 Fertile Mama Bath Soak
$34.00
$24.00
You save:

$10.00 USD

(29.41%)
Product Description
Info

Ingredients

Shipping + ❤️
Description
A 20-minute soak in this magnesium-rich bath will relax your muscles and draw impurities from your cells.
This luxurious bath soak is blended by hand and contains therapeutic salts, essential oils and herbs which are excellent for improving circulation. The lavender and herbs included support the womb, which benefits the menstrual cycle.
This bath is recommended during the Yin/ Follicular/ Water phase of your cycle, or post-menstruation, and can be paired with Fertile Mama Tea. 
All soaks include a small vial of essential oil blend and 1 reusable sachet within the soak. Please be sure to remove the oil vial before pouring soak into the sachet.
For each bath, add about 1/4 of the soak to the included sachet bag. Add a few drops of oil to the sachet and tie closed. Toss the sachet into the bath.
Your bath soak package should last for about 4 baths, depending on how much you use. Soak at least once a week, but even every day is great as well.
It's ideal to soak for at least 15 minutes, ideally while listening to relaxing music or a guided meditation. You can even perform the womb massage while you soak. 
Contains 7 oz. + 1 reusable bath sachet.
Not intended for pregnant women. Discontinue use once you have a positive pregnancy test.
Ingredients
Organic Ingredients:
Epsom Salt, pink Himalayan Salt, Lavender Flowers, Motherwort, Mugwort Essential Oils of Lavender
Shipping + ❤️
✨ When will my order ship?
We do our best to ship within 3-5 business days. Delivery time is typically 3-5 business days, but can be longer depending on location and circumstances.

❤️ Truth, Love, Trust & Support 'Baby Dust' Promise...
"This is my life's work and I promise to always love, honor and support you on your journey towards having a beautiful healthy baby."

-Ariele Myers 🌕
Licensed Acupuncturist, Board Certified Herbalist, and Fertility Specialist.
Customer Reviews
Write a Review
Ask a Question
12/02/2023
Anonymous

United States
I recommend this product
Very good tea, I love it
The tea is very good,regulated my period,very good taste and I'm going to get more
08/10/2023
Anonymous

United States
I recommend this product
Love
The scene is so relaxing and I absolutely love this product.
03/02/2023
Lisa W.

United States
A tea for your body
The bath soak was okay. Maybe I can pre brew the soak in a pot of hot water and then pour it into my bath tub.
02/28/2023
Danielle S.

United States
Used once
I've used it once and not sure I did it correctly. I used the bags provided and I'm not sure it dispersed the way it should have. Also the oil didn't come out of the bottle so I used one I already had.
03/01/2023
Wisdom of the Womb
Hi there! It sounds like you did it correctly and you're always welcome to not use the bag and just allow the contents to float freely if you want. Also I recommend very carefully taking the cap off the oil in order to get some out and then once it's not so full it may come out easier. Ally - Moon Sister Support
02/07/2023
Alecia

United States
27 weeks now!
My husband and I had been dreaming for awhile of when we'd have our baby. And time seemed like it was ticking away; I'm 41. We finally decided the time was right, and conceived our little one. Then went through a miscarriage. I felt a lot of pressure being older, like we didn't have the time to try again, and maybe go through another loss, or more. We went the route of thoroughly checking my hormone levels, etc. I discovered these teas shortly before a scheduled HSG procedure, and wanted support in helping my body detox the dye that is used. I jumped in and drank fertile mama tea, and soaked in fertile mama soak, the mermaid soak, and a couple times the womb warming soak after ovulation. We conceived again, and I switched to the blissful mama tea, hoping it would help this pregnancy to stick this time. I have also used the full moon oil on my belly and *******, and love it! We're now 27 weeks with a very active and healthy baby boy growing in there, and turning our attention to labor prep and baby prep. Sooooo looking forward to meeting this little guy. ❤️ And, p.s. have already been shopping the teas for new mama support, and I feel so much excitement to see the labor ease tea! Love these products, thank you.
02/02/2023
Bryana H.

United States
Another smart idea.
I love all these bath soaks. Each one smells so good and I love that she made little soak bags to help with the mess of the loose herbs.
01/05/2023
Eva T.

United States
Calming therapeutic
Smells great and feels like a warm hug in the tub. I pair this soak with a weekly womb massage and it's absolute heaven.
11/11/2022
Esther o.

United States
Love your products
Love the taste and the good changes in my body!
11/09/2022
Bethany H.

United States
Superior Quality!
Beautiful and fragrant!