For the first 200 members...
Become a Founding Member and Save 65% on an Annual Subscription And
Get FREE ACCESS

to my Fertile Mama Method Course

(valued at $1997)

💕
For the first 200 members...
Become a Founding Member and Save 65% on an Annual Subscription
And
Get

FREE ACCESS

to my Fertile Mama Method Course

(valued at $1997)

💕
Everything You'll Receive Today:
✨ Membership and Community
✨ Special Guests and Intimate Conversations
✨ Group Forum with Ariele
✨ Exclusive Members Only Products and Discounts
✨ SAVE 65% on Yearly Membership
Plus...
By becoming one of 200 Founding Members today, you'll also get FREE ACCESS to The Fertile Mama Method Course (valued at $1997)!
Normally $588 / Year!
Get Everything and Save 65%
Why Are We Doing This?
Because We Are Stronger,
Together!
We want you to be a part of the relationships we are building here.
Yes, women are welcome to come and go, but the community we are developing is one we imagine will support us all through the coming times, a network of women across the globe who will love and guide and root for each other.
And having YOU in the community makes us all stronger, better, and more supported.
That's why we're giving 65% OFF our annual membership plus FREE access to our Fertile Mama Method Course to the first 200 founding members.
It's our way of saying "Thank You" while helping you get the support you deserve. 💞
Sisterhood reimagined.
What Is The Fertile Mama Method Course?
The Fertile Mama Method is
Ariele's 12-week flagship fertility course, devoted to exploring ALL aspects of fertility, where the body is in deep service to our wholeness.
After going through Fertile Mama Method, you'll...
💕 Remove your pre-conceptions about pregnancy and release negative beliefs around what it means to be fertile and pregnant ​...so that you can invite in what you need.
💕 Prepare your womb for fearless fertility, using everyday products and foods that detoxify your liver and create an environment that is good for both you and your baby.
💕 Trust that your body is designed to conceive and even that which can't be seen is gestating and growing.
💕 Connect with the 4 phases of your menstrual cycle and understand when to take care of yourself first and when to have lots of incredible sex, intimacy and feel supported throughout.
💕 Rewrite your fertility story with a 'Womb First' approach that encompasses all 6 Elements of your who, what, when, where, why and how, towards a healthy pregnancy and cultivate more kindness, patience, love and respect.
This program is perfect for any woman who has been trying to have a baby and is oh-so-done-with being told (by themselves or by someone else) that something is wrong and are ready to become the heroine in their own journey towards pregnancy and having a beautiful healthy baby.
Every woman's journey towards having a beautiful, healthy baby starts with her relationship with herself and with her womb.
If there is anything that needs to be 'fixed'... it's not you!
Here Is Everything We'll Be Covering Inside The Program:
FERTILE MAMA '4 PHASE APPROACH' MASTERCLASS ($1,497 VALUE)
Reconnect with your womb cycle in all 4 phases by connecting with the new way of understanding your cycle.
12 module course; covering both the physical and energetic requirements for all 4 phases in your cycle

Detoxify and prepare your body for pregnancy

You'll come away with knowing exactly WHAT to do and WHEN to do it for ovulation to properly occur
I AM TAKING CARE OF MY BODY AND MIND FERTILITY MEDITATIONS ($197 VALUE)
If you have ever felt like you tend to put yourself last... Imagine, just for a moment, if you treated yourself with the same attentiveness and care as your future healthy baby That's what these meditations will do for you.
4 meditation audio series ; covering all 4 phases of your cycle

Feel more calm, grounded, and fertile

You'll come away with more clarity and focus on WHERE you are for each phase cycle and WHO you become WHEN you trust in your body deeply.
MY BODY WAS MADE TO NURTURE A BABY FERTILITY GUIDES & VIDEO TUTORIALS ($297 VALUE)
These guides will show you HOW to treat yourself with more kindness, patience, and respect - helping you stay calm and consistent on your fertility journey. And they are fun and easy to do too!
Over 30 video tutorials

Additional Guided Meditations

Support future pregnancies to last to full term and help prevent miscarriage

After experiencing these Nurture Guides you'll know HOW to better show up for yourself and others, and WHY it's so important.
And You'll Also Receive These 4 Amazing Bonuses:
Let's Recap Everything You'll Receive For Becoming A Founding Member Today!
The Fertile Mama Method Course
(Normally $1997 / Year)
Ariele's 12-week flagship fertility course + bonuses!
✨ Fertile Mama '4 Phase Approach' Masterclass ($1,497 VALUE)
✨ Fertility Meditations ($197 VALUE)
✨ Fertility Guides And Video Tutorials ($297 VALUE)
Bonus #1: Specific Diagnoses Support ($300 VALUE)

Bonus #2: The Divine Feminine Master Class ($300 VALUE)

Bonus #3: Conscious Coupling Masterclass: Yin & Yang Polarity in Partnership ($500 VALUE)

Bonus #4: Supporting Your Body After Miscarriage Masterclass ($500 VALUE)
Total Value: ($3,788.00)
Regular Price: $2,585
Founding Members Price:
Just $199 / Year!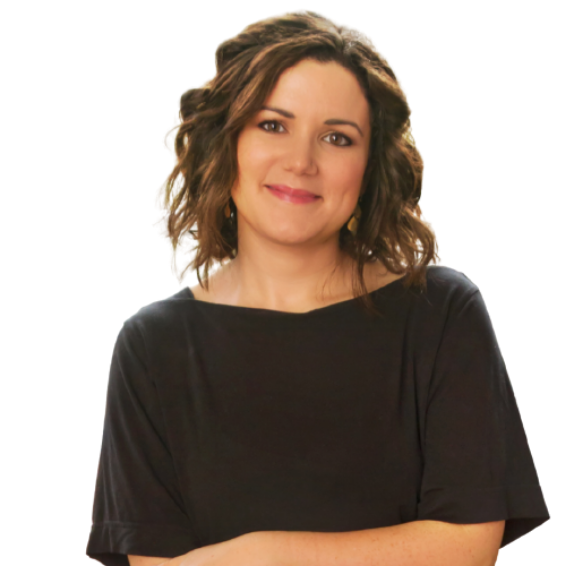 "I have devoted my life to empowering thousands of women in overcoming pregnancy challenges through embodiment, integrative healing, and the power of natural solutions. But that's just one small piece of my work. I'm excited to explore with you and share how our work together can impact not just our entire life, but humanity as a whole."
Ariele Myers
Founder of Wisdom of the Womb, Moon Mother Botanicals, The Fertile Mama Method, The Whole Woman Collective
Frequently Asked Questions
About The Fertile Mama Method Course
The most important step in your fertility journey?
Having community 💞
Join today and save 65% OFF the annual membership (Normally $588 / Year!)
And receive the Fertile Mama Method Course for FREE!
Let's get started on YOUR NEXT journey, together!