B*tch's Brew Tea: Herbal Blend for Menstrual Support
$44.00
$34.00
You save:

$10.00 USD

(22.73%)
B*tch's Brew Tea: Herbal Blend for Menstrual Support
$44.00
$34.00
You save:

$10.00 USD

(22.73%)
Product Description
Info

Ingredients

Shipping + ❤️
Description
This herbal blend supports uterine health, strengthens the liver, balances hormones, encourages healthy blood flow to reduce cramping and relieves stress and anxiety.
Beneficial for any woman who experiences cramping or emotional imbalance before or during her blood phase, as well as women with endometriosis, fibroids or adenomyosis. 
For fertility support, begin drinking on Cycle Day 1 and drink throughout the blood phase (5-7 days).
To reduce PMS and cramping or pre-period insomnia, anxiety, breast tenderness and more, begin drinking this hormone-balancing blend 10 days before your period is expected, or enjoy throughout the entire cycle (the whole month).
If you'd like a better understanding on how to cycle with the other teas, view the tea schedule below, or check out our Endometriosis/Fibroid Bundle, PMS Support Bundle, Post-Miscarriage Bundle and Fertile Wellness Bundle. 
5 oz. Loose Leaf contains approximately 35 servings
HOW TO PREPARE YOUR TEA

Add 1 Tbsp. herbal blend to a tea infuser or French press.
Pour boiling water over the herbs and infuse for 5-15 minutes. Herbs may steep longer than 15 minutes for a stronger infusion.
Remove infuser or strain herbs and enjoy your tea warm, at least 2 cups per day.
You may add a bit of honey or sweetener as desired.
Not intended for pregnant women. Discontinue use once you have a positive pregnancy test. 
Ingredients
Organic Ingredients:
Orange Peel, Ginger, Raspberry Leaf, Nettle Leaf, Lemon Balm, Milk Thistle, Lady's Mantle, Honey Crystals, Red Clover Flowers, Skullcap, Yellow Dock, Borage Leaf, Passion Flower, Yarrow Flower, Dang Gui, Black Cohosh, Wild Yam Root, Chaste Tree Berry
Shipping + ❤️
✨ When will my order ship?
Once an order is placed we typically ship within 1 business day. The delivery time is typically 2-3 business days, but can be longer depending on location and circumstances.

❤️ Truth, Love, Trust & Support 'Baby Dust' Promise...
"This is my life's work and I promise to always love, honor and support you on your journey towards having a beautiful healthy baby."

-Ariele Myers 🌕
Licensed Acupuncturist, Board Certified Herbalist, and Fertility Specialist.
Customer Reviews
Write a Review
Ask a Question
03/08/2023
Amber S.

United States
So thankful for this product!
I normally have awful menstrual cycles that consist of heavy bleeding, intense cramping, migraines, back pain and dizziness. I ordered this product and was slightly hopeful that it would work. I am so pleased that this product has taken away all symptoms in the first month of using. I am so excited!! This product is amazing. I am really looking forward to starting the Fertile Mama tea within the next few months.
03/01/2023
Valencia C.

United States
Bi*chs brew
The taste is fine just needed to add a lil honey. Still hoping to hold my baby one day soon
02/28/2023
Charisss W.

United States
B brew
I luv the taste and smell and it also puts me to sleep I can feel the difference in my body and I really hope that it's helping with my scar tissue from surgery, I haven't used the other things that came with the bundle yet but I will………. Thank you for everything
02/28/2023
Bernice R.

United States
Wonderfully works
The B*tchs Brew Tea surprisingly has a good taste and it is easy to swallow without having an after taste. It is also strong & potent to clean you out!! It's only been a month for me but so far I am seeing and feeling the difference. Fingers crossed
02/28/2023
Allie R.

United States
Grateful for this teas
Amazing!!! Couple years having BAD long heavy periods 3 surgeries over the problem nothing work the doctors put me with a IUD for 3 years and it was good for a while then got super uncomfortable got it removed and went back to doctors appointments Bc my period went back to how it was before. My bff told me about Ms Ally page and her teas and I started with b..ches brew tea then fértil mama tea . Let me tell u my periods are absolutely great!!
02/02/2023
Tiffany H.

United States
Purchased B*tch's Brew
I bought this tea after having excess bleeding after c-section number 3. This stopped my bleeding immediately.
01/31/2023
Holly

United States
Thank you to the team!
I have nothing but many thanks for these teas. I have always had painful menstrual cycles, that weren't natural. I did everything to help with the pain. I also tried to conceive a baby for 2 years, I did not succeed. They all ended in miscarriages. I was introduced to this tea and the products. I went from painful cycles to just one day of pain. I stopped drinking the teas for one month, and I got pregnant. I am 33 weeks carrying my rainbow baby. I cannot wait to meet him or her. Thank you to the team and many prayers for helping me with my pain, but also conceiving my rainbow baby.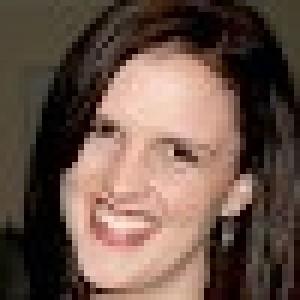 L
01/31/2023
Liv

United States
Thank you!!
I just wanted to be yet another person to thank you for your product. My partner and I have been trying to conceive for a year. He's scheduled for surgery because his ***** counts were so low that we weren't a candidate for IUI. This morning I got a positive pregnancy test. Praying for a sticky and healthy baby! I've been using your fertile mama and b*tch's brew tea for 3 months ❤️
01/25/2023
Shannel

United States
Completing our beautiful family
I had my baby and wanted to close out my WOTW fertility bundle testimony she was our little thanksgiving baby! My birth story was eventful but I had an incredible support team at my birth center❤️I'll be back to my teas for pain-free cycles when it returns. Thank you so much again for your amazing products helping me to be able to complete our beautiful family❤️
01/25/2023
Sarah

United States
A Huge Leap Forward
It feels surreal and wonderful to have my first positive test as I've never been pregnant. I'm 37 and my husband & I have been trying for 15 months with many months of feeling sad that maybe it wouldn't happen. I used the detox, fertile mama, ******* brew, fertile moon teas. Regular Moxi (and my husband), one major womb massage (between period & ovulation) and castor oil pack with a very deep Meditation (YouTube Dr Valerie Girard). This cycle I deeply focused on releasing generational trauma and felt shifts. Now hopes and wishes this sticks… but even if it doesn't I feel so happy to know we can get pregnant and this is a huge leap forward in this journey!!! Thank you Ariele for helping me reconnect with my womb and the spiritual side as well as the health benefits of your magical teas