Endometriosis/ Fibroid Bundle
$195.00
$165.00
You save:

$30.00 USD

(15.38%)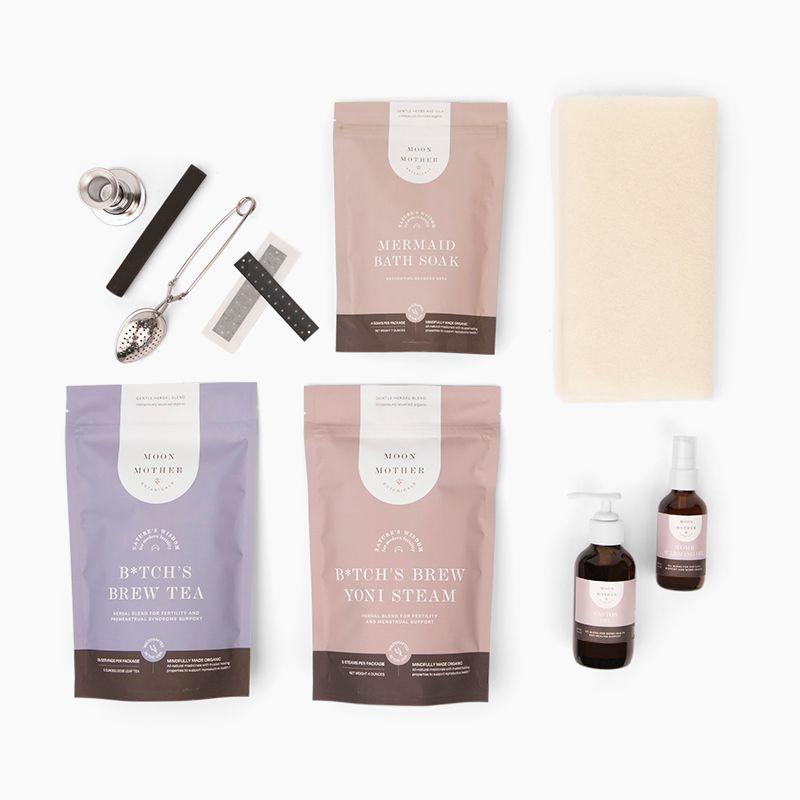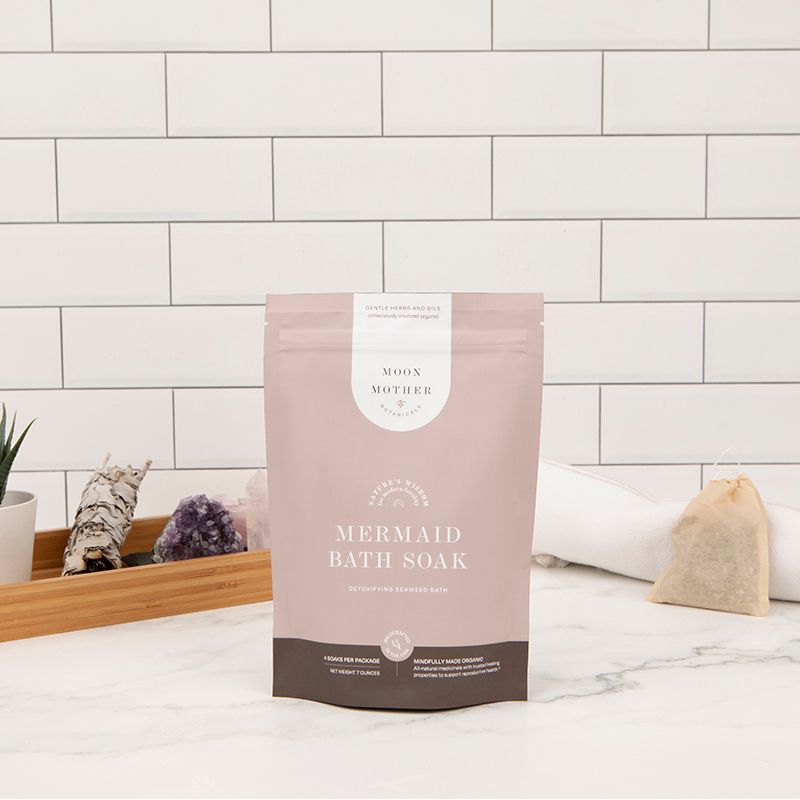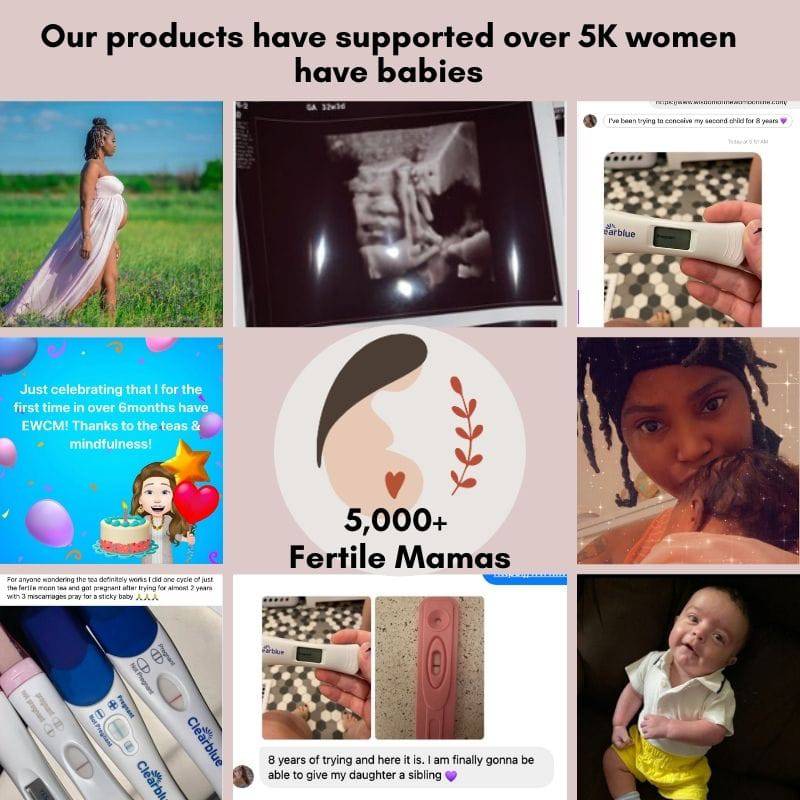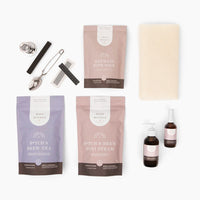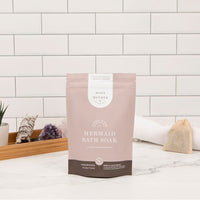 Endometriosis/ Fibroid Bundle
$195.00
$165.00
You save:

$30.00 USD

(15.38%)
Product Description
Info

Ingredients

Shipping + ❤️
Description
This bundle will provide you with everything you need to begin the healing process of invigorating the stagnant blood and energy that contributes to Endometriosis and Fibroids.
Depending on the stage and size, cramping level and pain, drink between 2-4 cups of B*tch's Brew Tea every day. You can consider increasing the amount in the days before your period is due to begin.
The Mermaid Bath soak is best used twice in the week before your period is due. It is ideal to sit in the hot bath with the herbs and oils for as long as possible, using the Womb Healing Massage Oil to massage your womb while you're in there.
The Womb Healing Massage Oil, Castor Oil and a 9x 18 inch portion of 100% wool flannel are provided, as well as the link for the Fertility Womb Massage tutorial, so that you can perform your own womb healing massage at home. Best done at least weekly, but not while you are actively bleeding. The moxa you'll be receiving is a smokeless version.
For Detailed instructions on how to use your bundle,
Click here
. 
Contains:
Mermaid Bath Soak
B*tch's Brew Tea  5 oz
B*tch's Brew Yoni Steam
Womb Healing Massage Oil 2 oz
Castor Oil 4 oz

9 x 18 inch portion of 100% W

ool Flannel

Smokeless Moxa Pole
Tea Infuser 
Ear seeds
Moxa Extinguisher
Womb massage video link
HOW TO PREPARE YOUR TEA

Add 1 Tbsp. herbal blend to a tea infuser or French press.
Pour boiling water over the herbs and infuse for 5-15 minutes. Herbs may steep longer than 15 minutes for a stronger infusion.
Remove infuser or strain herbs and enjoy your tea warm, at least 2 cups per day.
You may add a bit of honey or sweetener as desired.
Not intended for pregnant women. Discontinue use once you have a positive pregnancy test.
  For Detailed instructions on how to use your bundle, Click here. 
Ingredients
ORGANIC INGREDIENTS

Mermaid Bath Soak:
Epsom Salt, pink Himalayan Salt, Bladderwrack, Dulse, Kelp, Laminaria, Lavender Flowers, Peppermint, Essential Oils of Peppermint, Lavender, Marjoram, Rosemary, Chamomile, Basil & Eucalyptus

B*tch's Brew Tea:
Orange Peel, Ginger, Raspberry Leaf, Nettle Leaf, Lemon Balm, Milk Thistle, Lady's Mantle, Honey Crystals, Red Clover Flowers, Skullcap, Yellow Dock, Borage Leaf, Passion Flower, Yarrow Flower, Dang Gui, Black Cohosh, Wild Yam Root, Chaste Tree Berry

Womb Healing Massage Oil:
Organic Safflower Oil, Organic essential oils of sweet marjoram, cypress, lavender, clary sage, ylang ylang, geranium, chamomile

Castor Oil:
100% Pure, Filtered, Expeller Pressed Organic Castor Oil
Shipping + ❤️
✨ When will my order ship?
Once an order is placed we typically ship within 1 business day. The delivery time is typically 2-3 business days, but can be longer depending on location and circumstances.

❤️ Truth, Love, Trust & Support 'Baby Dust' Promise...
"This is my life's work and I promise to always love, honor and support you on your journey towards having a beautiful healthy baby."

-Ariele Myers 🌕
Licensed Acupuncturist, Board Certified Herbalist, and Fertility Specialist.
Customer Reviews
Write a Review
Ask a Question
09/05/2023
Anonymous

United States
I recommend this product
The Tea- Great Benefits
I have been trying to conceive and came across Wisdom of the Womb. I begin drinking the B*tch's Brew tea from the Endometriosis/Fibroid Bundle. My first cycle with this tea was a pleasant surprise. My cramps were minimal, bloating was wayyyy less and my mood was calm. I have been reading the articles for support and how to read the products, which is truly helping me to understand how to embrace my fertility. Looking forward to seeing a positive pregnant test!
08/18/2023
Jennifer S.

United States
I recommend this product
Great, relaxing products!
I'm a few days into using the new bundle package but so far it's been great!
07/18/2023
Anonymous

United States
I recommend this product
Suprised so far
To be honest there was definitely a shift in my hormonal activity since I started drinking this. My period is due in 5 days and typically I have horrendous pre period cramps and I don't have any. My bobs are still sensitive but not as sensitive as they usually are.. so my body is responding well to the tea and mermaid bath so far. So I'm grateful for that!
04/02/2023
Chelsey S.

United States
Amazing Product Worked
This product helped me to get back in touch with body and give it the care it needed. Just had a positive pregnancy test and I only been using the products for one month. Thank you
11/20/2022
KEISHA P.

United States
I'm Ready to become a mother but I have Uterine Fibroids.
I'm so excited about getting the treatment and help I need to become a successful mother with a blessed successful pregnancy.. I'm 40 year old and I will soon be turning 41 .. I prayed to the Lord that I have me a baby this upcoming year .. I be sad because me and my spouse beefing trying but it's kinda hard to get a baby made when I'm always in between bleeding with Uterine Fibriods weighting me down .. I don't wanna take Ned's that's going to harm my chances of becoming pregnant for the first time at 40 ... Please Lord take over this body and heal my womb,for a healthy baby ...
08/23/2022
Jan

United States
Finally regulating hormones
I suffer from endometriosis and have not had a period in 4 months despising still being fertile. After one month of drinking the B*tches brew and detox tea, performing massage, and using moxa, I had my period today. I am so excited knowing my body is starting to heal and my period returning is evidence of that. Thank you for creating these products!
05/25/2022
Kristi

United States
Very grateful to you
My wife and I are expecting our little bundle in August...I'm carrying and am 26 weeks and 3 days...we tried for 2 1/2 years to conceive. We had five IUIs, 1 ectopic, and two surgeries before she found your product. We started taking it immediately after the second surgery and got pregnant the 6th round exactly 2 months later..very grateful to you ..we used the fibroids bundle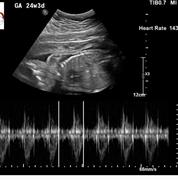 04/08/2022
Kiaundra C.

United States
Love it
So far so good my cycles has gotten so much better not as painful and long... Still TTC so I just bought the tea bundle and wishing baby dust to us a..
03/30/2022
Marcela

United States
I haven't even gotten cramps
I just wanted to write to you to let you know that I've been using B*tches brew tea for about 2 weeks now and I had zero ***. I normally get really bad lower back pain where sometimes I have to stop walking because it hurts so much. I haven't even gotten cramps till now but they are very mild. I must admit I was a bit skeptical at first but, omg, I love the tea. Thank you so much!!
02/14/2022
El

Colombia
it happened!
Hello! Just wanted to say that I took your B*tches brew for the benefits it provided me with my endometriosis. Now I am pregnant at just over 40. I was not trying to become pregnant but it happened. I just wanted every woman out there to know that your products work. Form a now expecting mother.