Fertility Womb Massage Oil Blends Bundle
$140.00
$105.00
You save:

$35.00 USD

(25.0%)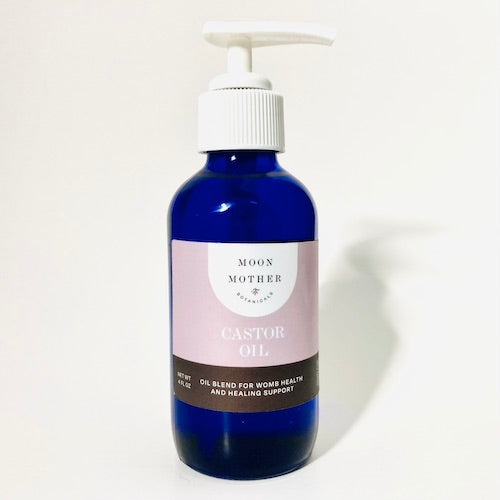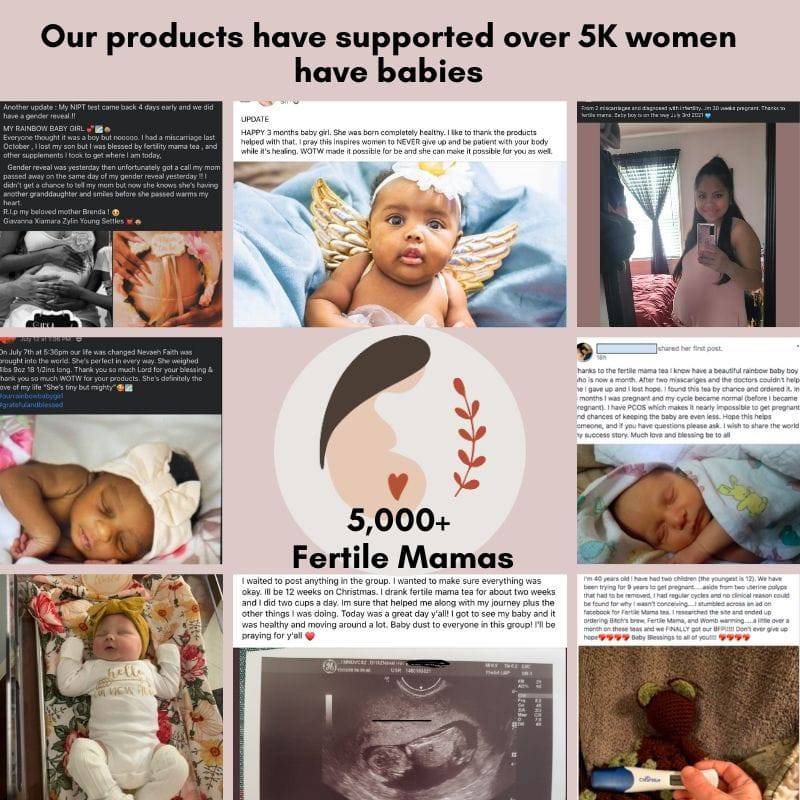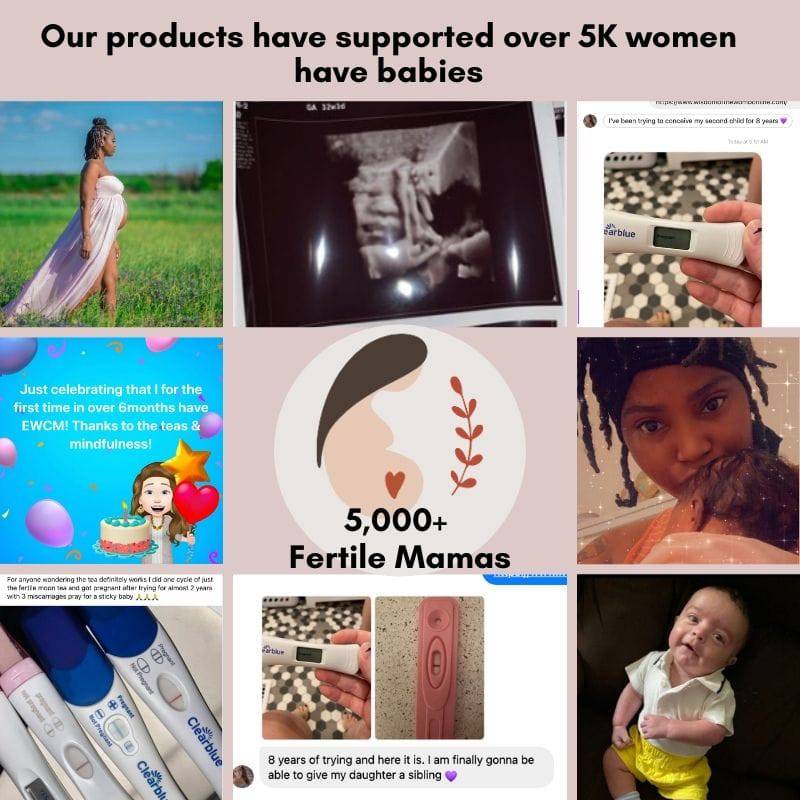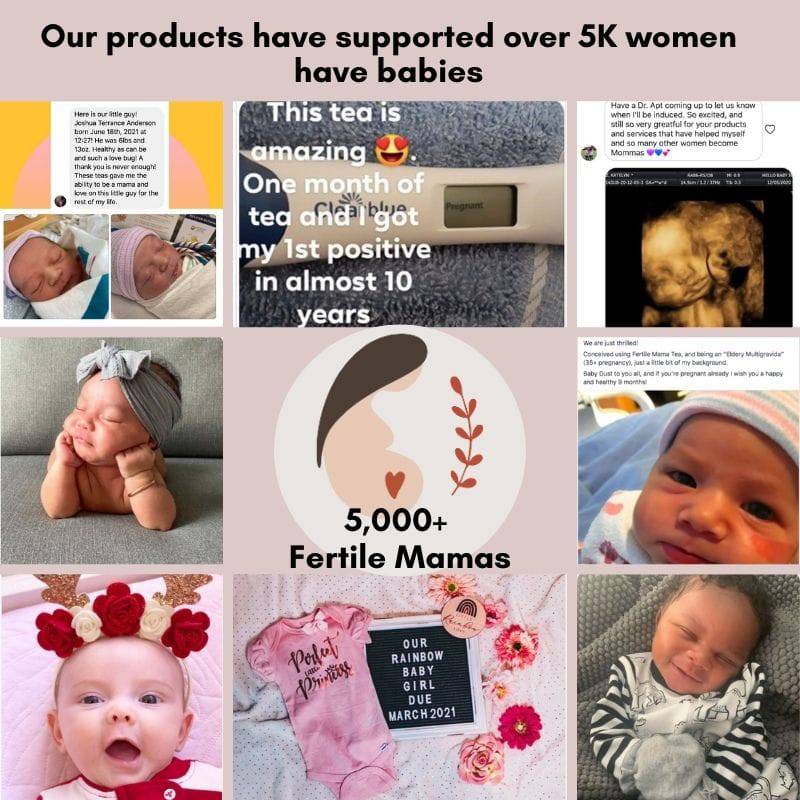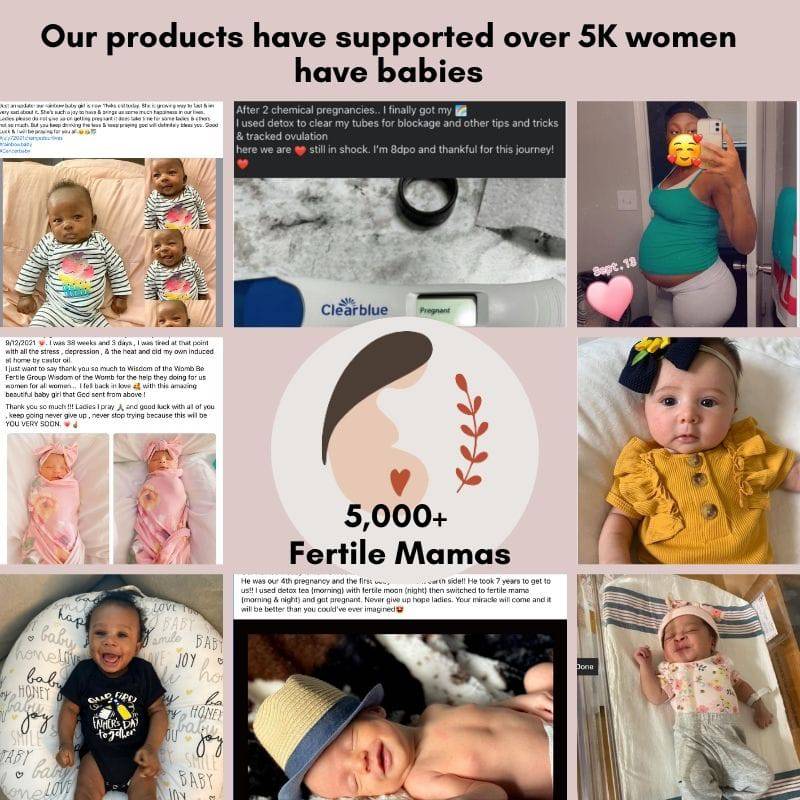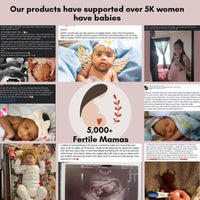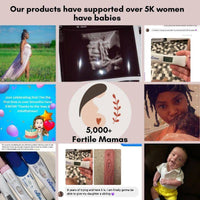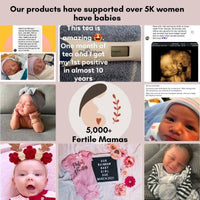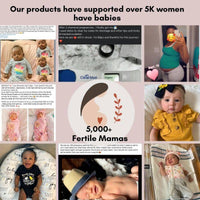 Fertility Womb Massage Oil Blends Bundle
$140.00
$105.00
You save:

$35.00 USD

(25.0%)
Product Description
Info

Ingredients

Shipping + ❤️
Description
Our Womb Healing and Womb Warming Oils are formulated with uterine strengthening organic essential oils and blended with invigorating safflower oil.
When used during fertility womb massage, these oils can encourage movement of both energetic and physical blockages, bring blood flow to the reproductive organs, help to invigorate the liver to encourage detoxification and balance hormone levels. You will receive a free womb massage training video, as well as additional fertility support techniques when you purchase this set of Womb Support Massage Oil.
 What you will receive:
2 oz Womb Healing Massage Oil

2 oz Womb Warming Massage Oil

4 oz Castor Oil

9 x 18 inch portion of 100% W

ool Flannel

Massage technique video
For instructions on how to perform fertility womb massage, Click Here. 
Not intended for pregnant women. Discontinue use once you have a positive pregnancy test.
Ingredients
ORGANIC INGREDIENTS

Castor Oil:
100% Pure Filtered Expeller Pressed Organic Castor Oil

Womb Warming Oil Blend:
Organic Safflower Oil, Organic essential oils of camphor, cinnamon, clove, myrrh, lavender, fennel, cajeput, ginger, pine needle, rosemary, anise, black pepper

Womb Healing Oil Blend:
Organic Safflower Oil, Organic essential oils of sweet marjoram, cypress, lavender, clary sage, ylang ylang, geranium, chamomile
Shipping + ❤️
✨ When will my order ship?
We do our best to ship within 3-5 business days. Delivery time is typically 3-5 business days, but can be longer depending on location and circumstances.

❤️ Truth, Love, Trust & Support 'Baby Dust' Promise...
"This is my life's work and I promise to always love, honor and support you on your journey towards having a beautiful healthy baby."

-Ariele Myers 🌕
Licensed Acupuncturist, Board Certified Herbalist, and Fertility Specialist.
Customer Reviews
Write a Review
Ask a Question
12/16/2022
Courtney

United States
The biggest game changer!
I just want to spread positivity and speak my gratitude for Ariele and all her staff for allowing this work to "do" them. I started drinking the detox tea in August 2022 completed the whole bag and started the fertile mama, fertile moon, womb warming and the b*tches brew. I also used the bath soaks, yoni steam, and womb massage oils. The biggest game changer was investing in the Fertility Fix program. I just received my positive pregnancy test! This is my first pregnancy and I'm overjoyed! Allow this work to truly "do" you and aim to enjoy each phase of your cycle! Each cycle you are truly strengthen your fertility.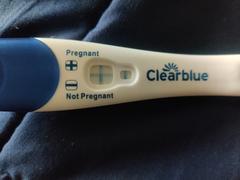 07/13/2022
Elizabeth

United States
MY CYCLES ARE ALMOST PAINLESS
Hello Ariele, Your teas are really amazing and I have been noticing a lots of positive changes in my body. MY CYCLES ARE ALMOST PAINLESS and the flow has gotten much better and more consistent. I'm also having weekly acupuncture sessions and that has been helping as well. I can't thank you enough for the free resources you have on your blog. Thanks to you, I went completely gluten free, dairy free, and I consume a lots of fruits and cooked vegetables (all organic). I'm really loving my new lifestyle and slowly getting used to it. I'm also taking the fertility supplements you recommended on your blog and everything has been working so well for me. Although I haven't reached my goal yet, I'm trusting that my body is moving in the right direction and I'm so looking forward to that positive pregnancy test hopefully very soon. Many thanks again!!! Elizabeth
04/28/2022
Shanelle

United States
Omggg!!! I ovulated this month
Omggg!!! I ovulated this monthI haven't ovulated for months until I started using your teas and oils!! Thank you so much for giving me hope again!! Hoping my next message is a positive test!! We've been ttc for 8 mths now for years after my last son. Thanks so much again!!! I'm actually hopeful now
04/10/2022
Bonnie K.

United States
Womb support essential oils
I absolutely love ❤️ these oils.. they smell amazing and feel so good using them on my belly, and pampering myself… it feels luxurious to feel the love and know there is healing going on, and smell so good going out into my day… The castor oil doesn't smell but works great in this pump bottle, making it so easy to use and apply… very convenient…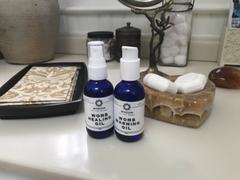 04/08/2022
Jessie

Mexico
Immediate relief
I've done the womb massage and the castor oil pack and I felt an immediate relief… I'm praying for us all for baby dust❤️❤️❤️
04/08/2022
Kayti

Mexico
wow what a difference!
I tried the womb massage and oil for the first time last night and wow what a difference! I kept saying to myself that I feel like I have a blockage somewhere and maybe that's why I'm not getting pregnant. After the massage I felt as if it helped release the blockage so to speak. I'm looking forward to adding the castor oil next time. Fingers crossed I finally get two pink lines.
03/10/2022
Shanelle

United States
thanks to your wisdom and teas we are completing our family!❤️
Hi!!! It's official! We are due this November it's very early but we're so excited because this is our first together as a blended family!!! I ordered the fertile tea bundle and the oils Dec. 2021. I did the massages and I added fertility meditations with it as well. I drank them twice a day and followed your schedule for the different phases. Omg!! I finally started ovulating in January of this year!! After trying for 9 months thanks to your wisdom and teas we are completing our family!❤️ Thank you Ariele and team for all you do and for answering my questions!! Your YouTube was so helpful as well! Thank you and I've been telling my friends about you as well!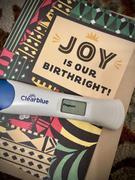 01/24/2022
Angie

United States
I just got my positive test!
Ok ladies, my turn for a success story! I turned 44 on Dec 7, and that's the day I started the detox tea. I just got my positive test! Sipping on some blissful mama at the moment (I got some just in case!). Need some prayers from everyone that this one sticks and I get my second rainbow baby! Editing to add: I did the fertility bundle, which included detox, fertile mama, and b*tches brew teas, ear seeds, bath soak, and womb massage oil. I followed the instructions for everything, and got pregnant on my second ovulation cycle. If you haven't tried one of the bundles, I highly recommend!
01/05/2022
Sucheta

United States
I tested positive yesterday!
Hi Ariele and team, I tested positive yesterday with home pregnancy tests. I am getting a blood test done to check my hcg levels. I had used the detox tea for few days (4-5 days) and then I did the tea cycling for a month. Got tested positive in 1 month of using the teas, bath soaks, womb massage and moxa. Could you please guide me on the products that you recommend using including teas, bath soaks etc to maintain a strong and healthy pregnancy. Thank you for your help. Please let me know as soon as possible so that I can order the products in time. Thank you for your help and support, So grateful for your team and products. Take care S
11/09/2021
Aarti

United States
So grateful for these fantastic products and this amazing community!
Just wanted to share some positive news...got my first BFP this weekend! I've been drinking the fertile mama/fertile moon/womb warming teas (and detox the first month) for 5 months. I also used moxa during my yang phase and the womb massage oils. Started drinking blissful mama. So grateful for these fantastic products and this amazing community! Praying for a healthy pregnancy and lots and lots of baby dust to you all!