Womb Warming Tea: Herbal Blend to Support Uterine Health
$44.00
$34.00
You save:

$10.00 USD

(22.73%)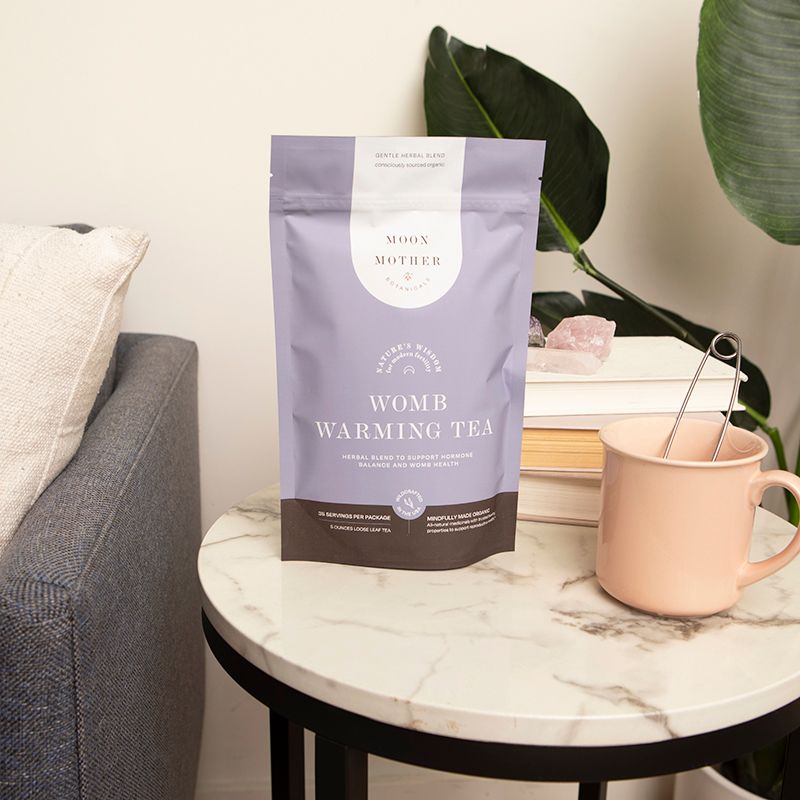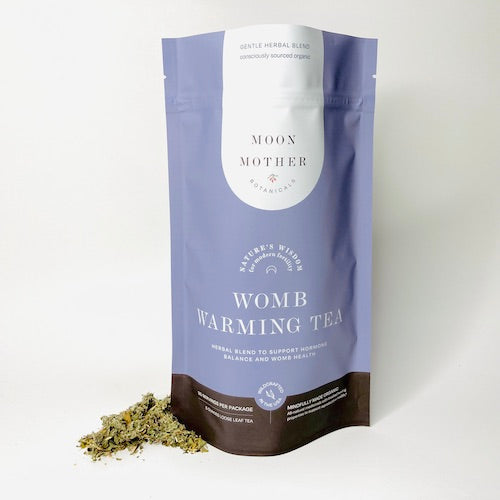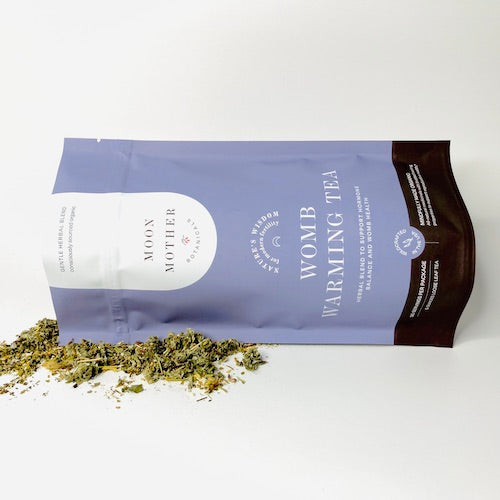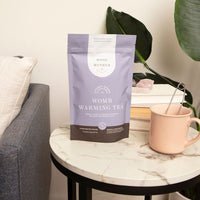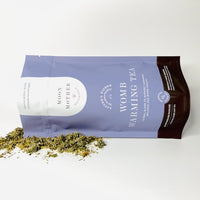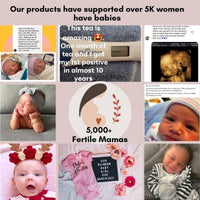 Womb Warming Tea: Herbal Blend to Support Uterine Health
$44.00
$34.00
You save:

$10.00 USD

(22.73%)
Product Description
Info

Ingredients

Shipping + ❤️
Description
Womb Warming Tea: Herbal Blend to Support Uterine Health, to drink after ovulation when there is cold in the womb, supports implantation
Womb Warming Tea is specifically designed to support women during their Luteal Phase, and especially in cases of low progesterone, a cold womb or temperatures that don't elevate in the second half of your cycle.
If you tend to feel cold before your period (or throughout your whole cycle), have low libido or even decreased immunity, Womb Warming Tea is gently formulated to increase warmth and blood flow to your uterus.
Not intended for women with heat in their womb: please contact us to differentiate.
Drink 1-3 cups daily.
To see how Womb Warming Tea can be used in conjunction with our other teas, you can explore our bundles such as Recurrent Miscarriage Bundle, Womb Warming Bundle & 3 Months supply of Fertility Teas. 
We recommend working with our products for at least 3 cycles before trying to conceive. 
HOW TO PREPARE YOUR TEA

Add 1 Tbsp. herbal blend to a tea infuser or French press.
Pour boiling water over the herbs and infuse for 5-15 minutes. Herbs may steep longer than 15 minutes for a stronger infusion.
Remove infuser or strain herbs and enjoy your tea warm, at least 2 cups per day.
You may add a bit of honey or sweetener as desired.
5 oz. Loose Leaf contains approximately 35 servings
Not intended for pregnant women. Discontinue use once you have a positive pregnancy test.
Ingredients
Organic Ingredients:
Mugwort, Raspberry Leaf, Red Clover Flower, Alfalfa, Skullcap, Orange Peel, Honey, Cinnamon, Fennel, Licorice, Dang Gui, Black Cohosh, Galangal, Ginger, Go Ji Berries
Shipping + ❤️
✨ When will my order ship?
Once an order is placed we typically ship within 1 business day. The delivery time is typically 2-3 business days, but can be longer depending on location and circumstances.

❤️ Truth, Love, Trust & Support 'Baby Dust' Promise...
"This is my life's work and I promise to always love, honor and support you on your journey towards having a beautiful healthy baby."

-Ariele Myers 🌕
Licensed Acupuncturist, Board Certified Herbalist, and Fertility Specialist.
Customer Reviews
Write a Review
Ask a Question
07/14/2023
Taylor M.

United States
Womb Warming for the win!
I drank this as part of cycling through all the teas during my cycle. It tastes good, didn't upset my tummy. I drank it twice a day, once in the morning and once at night. Definitely recommend!!!
06/05/2023
Aubrey

United States
After 5 years of struggling with PCOS and H Pylori, I finally got a BFP today!
I cannot even believe it! I got a BFP today after 5 years of struggle with PCOS and H Pylori. I have 4 boys, the youngest is 7, and I am almost 37. I thought it was just never going to happen again. I was seeing a fertility specialist, and I decided to ditch the thousands of dollars in fertility testing and procedures to try your teas before I gave up altogether. I just didn't feel right about proceeding with fertility treatments at all. (I was also on Clomid and a major round of antibiotics for H pylori previously) I drank the teas 1x per day for 4 weeks, and 2x per day for 2 -3 weeks. I drank Fertile Mama, Fertile Moon, and Womb warming teas. My heart could burst with gratitude! I was skeptical, but hopeful, that these teas would work. I am grateful God lead me to them, and hope won out. Praying for a sticky baby! And I will be purchasing the Blissful Mama tea.
05/17/2023
Kelly

United States
It's a healthy baby girl!
Hello! I wanted to update you and share the news that we had a healthy baby girl that arrived on April 24th! She was 9 pounds 8 ounces and had a full head of hair! My husband and I both drank your fertility teas and I got pregnant after 3 months of drinking Fertile Mama and my husband drank the Morning Rooster tea. I was 37 years old when getting pregnant and I believe your teas helped my body tremendously! Thank you for being part of God's plan for our journey We will definitely drink them again in the future and encourage others to try it out for themselves!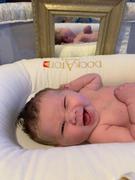 04/22/2023
Frances

United States
Thank you. Thank you. Thank you !!!!
Thank you. Thank you. Thank you !!!! I can't believe it's true. 3yrs TTC, never getting pregnant on our own, 3 failed IUIs (1 miscarriage), 1 IVF ended in a 7-week miscarriage. For 2 months I followed dietary advice (no gluten, coffee, alcohol, dairy), cycled with all the teas, wise women tea each day, and listened daily and cycled with all the videos in a 12-week fertile mama fix. After two months I got a positive pregnancy test! I'm currently 5 weeks, HCG levels rising well, first ultrasound May 1st at 7 weeks. I've started drinking the Blissful Mama tea (2-3x a day), and doing Moxa every other day. The work you are doing is incredible. Thank you again!
04/11/2023
Jenna

United States
03/03/2023
Dianne T.

United States
Am actually on fertile mama so far am ovulating looking forward in starting the womb warming tea soon so I will keep you guys updated
02/28/2023
Nadia k.

United States
Hopeful
I have been using wisdom of the womb products for two months now. So far no BFP yet but I'm remaining hopeful each time I read the positive reviews, I hope that will be me soon
02/07/2023
Anonymous

Mexico
Grateful
I have a history of fibroids with 2 prior surgeries which affected my uterine lining. I have been trying to conceive for 7 years with multiple losses. I am so excited to report that I drank fertile mamma before frozen embryo transfer then added womb warming tea when progesterone was started and continued until I got my positive beta. I then switched to blissful mamma tea. This was my 11th frozen transfer when I tried the teas only this one cycle! Also to add, due to my lining issues by doctor did PRP (using my own plasma to infuse into my uterine lining to thicken it). I know the teas also helped to get my lining thicker and toned because it was one of my best uterine linings! I am grateful to say i am currently 12 weeks pregnant! I want to encourage someone feeling like giving up to hang in there and don't lose hope! I know infertility is a tough journey but if you continue to have faith, pray and never give up hope it can happen! I am also 41 and first baby!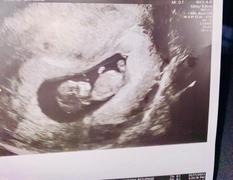 02/07/2023
Lauren

United States
I know in my soul these teas helped me!
I started using WOTW products in March 2022. I started with the Fertile Mama tea and drank it 1-2 times a day until I found I was pregnant on Mother's Day in May 2022. Unfortunately, that pregnancy ended in a missed miscarriage as my sweet angel baby was found to have no heartbeat at 8 weeks. We were devastated and quite unprepared for that outcome. On the advice from the WOTW Facebook group, I started the detox tea and the womb warming tea and added to my fertile mama tea after my d&c in June 2022. I was much more consistent and drank my teas as recommended. I ovulated within 2 weeks and had my first blood phase start at exactly 4 weeks following my surgery. I ovulated in July and my period was shorter and lighter than those previous to my MMC, but I remained positive and continued with my tea regimen. Again, my blood phase started right on time in August 2022, so I kept my regimen the same. September 2022 I didn't get my period because I got my BFP! We were excited, yet understandably hesitant given our recent miscarriage, so we waited until our first ultrasound at 8 weeks and our baby had a strong heartbeat at 167 bpm! I am now 10 weeks pregnant and due in May 2023. I know in my soul the WOTW teas helped me set a more healthy cycle which then helped in my healing post miscarriage. Thank you, WOTW for your wisdom, compassion, and nurturing.
02/07/2023
Elizabeth

Mexico
Your teas played a big part in our success!
I'm a big fan/believed of your teas. My husband and I had been trying to conceive for 2years with no luck and I believe your teas played a big part in our success. I'm currently 8months pregnant and started with the detox, fertile mama and womb warming teas last year in November. We were surprised that it only took us 4months to get pregnant. I'm currently taking the blissful mama tea (which I loveeee) and hope to start on the labor ease soon. Ariele, thank you for all the work that you do and taking time to create these products!