Fertile Moon Tea: Herbal Blend to Support Ovulation and Hormone Balance
$44.00
$34.00
You save:

$10.00 USD

(22.73%)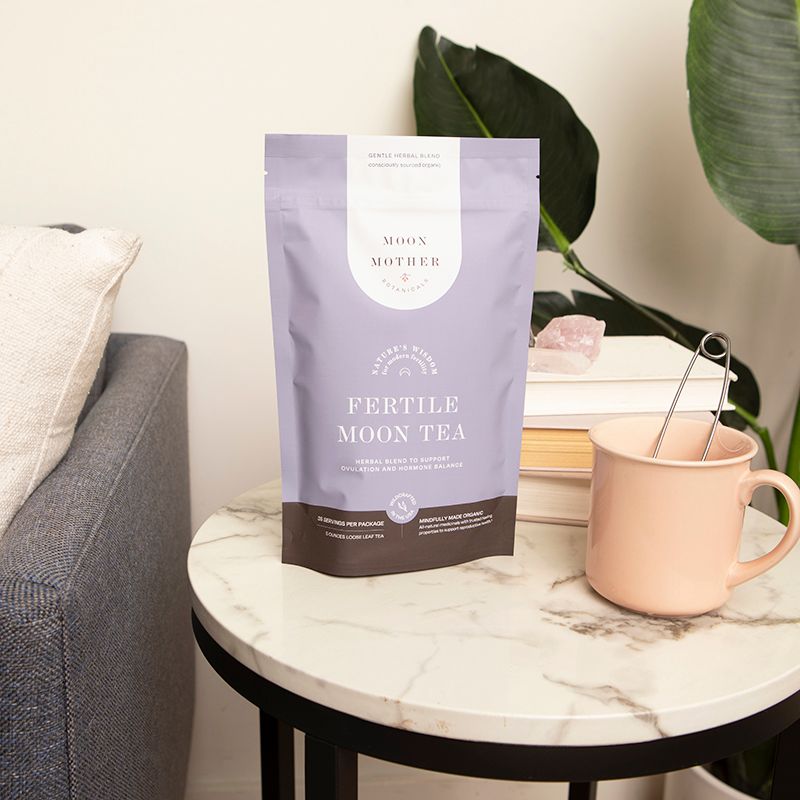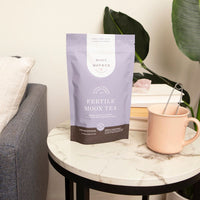 Fertile Moon Tea: Herbal Blend to Support Ovulation and Hormone Balance
$44.00
$34.00
You save:

$10.00 USD

(22.73%)
Product Description
Info

Ingredients

Shipping + ❤️
Description
Fertile Moon Tea is some delicious and effective goodness. We are often asked why you'd choose Fertile Moon over Fertile Mama… in general, it's more qi invigorating and supportive of Liver energy, which is often especially needed around ovulation. So all women can drink Fertile Moon Tea in the 4-5 days around ovulation.
BUT… if you're a woman who tends to have "dampness" which might manifest in symptoms like cysts (PCOS), excess weight and elevated blood sugar, you can actually drink Fertile Moon for the entire month to support your liver processing through all that dampness. 
It's especially supportive for women who have been struggling with ovulation, either due to PCOS or other causes. Rich in calcium and magnesium, it supports ovulation, strengthens the uterus, balances hormones, soothes and cleanses the liver, promotes circulations and tonifies the blood.
5 oz. Loose Leaf contains approximately 35 servings per package
To explore different ways to use Fertile Moon Tea in conjunction with our other teas, check out our bundles such as PCOS and Ovulation Support Bundles and our 3 months supply of teas. 
HOW TO PREPARE YOUR TEA

Add 1 Tbsp. herbal blend to a tea infuser or French press.
Pour boiling water over the herbs and infuse for 5-15 minutes. Herbs may steep longer than 15 minutes for a stronger infusion.
Remove infuser or strain herbs and enjoy your tea warm, at least 2 cups per day.
You may add a bit of honey or sweetener as desired.
Not intended for pregnant women. Discontinue use once you have a positive pregnancy test.
Ingredients
Organic Ingredients:
Dandelion Leaf, Lemon Balm, Raspberry Leaf, Milk Thistle, Mugwort, Lady's Mantle, Peppermint, Skullcap, Red Clover Flower, Nettle, Passion Flower, Honey, Chaste Tree Berries, Dang Gui, Black Cohosh
Shipping + ❤️
✨ When will my order ship?
We do our best to ship within 3-5 business days. Delivery time is typically 3-5 business days, but can be longer depending on location and circumstances.

❤️ Truth, Love, Trust & Support 'Baby Dust' Promise...
"This is my life's work and I promise to always love, honor and support you on your journey towards having a beautiful healthy baby."

-Ariele Myers 🌕
Licensed Acupuncturist, Board Certified Herbalist, and Fertility Specialist.
Customer Reviews
Write a Review
Ask a Question
11/23/2023
Princess

United States
My period came right away
So far so good. I have a persistent pcos since 2013. I tried so many supplements to regulate my period hoping to get pregnant as well. After drinking this tea for 4 days, surprisingly my period came. I'm very impressed. Also, I noticed that my mood has improved a lot. Way less moody now. Will definitely purchase some more. Thank you!!
11/22/2023
Latoya

United States
Love it my body feels much better than before
10/22/2023
Amanda

United States
A blessing
I was very sciptical at first buying the teas. I tried everything ,nothing worked. After changing my diet, taking Vitmans, and help with letrozole I've finally ovulated I believe this moon tea helped alot. My period was long & heavy , & now they are 5 days. An comes around the time my app says it's gone come. Which never happened Before. I'v ovulated 3x on this and detox tea. Believe me it works! try it. It's not exspenisve. I Truelly recommend this tea hoping to get preganant soon. I wish everyone a safe , successful, & healthy pregnancy & baby.❤️❤️
09/09/2023
Anonymous

United States
I recommend this product
Giving Hope
I immediately brewed my first cup upon receiving my order. At that point I already missed 2 cycles. On day 3 of Fertile Moon Tea I started my ******. No cramping, no heavy flow. So far so good. Hoping and Praying for our miracle baby
08/24/2023
Jennafer W.

United States
I recommend this product
Fertile Moon Tea
I love the tea. I have started to ovulate earlier every month. I have been drinking the tea for 3 months.
08/23/2023
Amanda H.

United States
08/07/2023
Kameshia M.

United States
I recommend this product
God's in control
Hello, I'm so nervous. I have a history of endometriosis, which almost killed me back in 2012, my menstrual was backing up into my stomach, and the blood turned poison, causing me to bloat like I was six months pregnant. Long story short, I was surprised to be pregnant because of endometriosis and thought I couldn't. Fast forward to "2016" on Mother's Day! Yay! I'm so excited, but then I start allergic to cherries and . I was eight weeks, but I couldn't keep it an ectopic ( right tube). I was willing to sacrifice my life to keep my baby, and I had surgery on 6/13/2016 proper tube cut. I went into depression. In 2018 two months before back surgery, I miscarried twins because my uterus was so thin from the endometriosis. Now the tea tea tea. I can say that God's in control. I gave up. I get so emotional when I see a pregnant woman, or if I see a baby, I get emotional and depressed. I started as soon as I got my baby dust. At first, I used to put honey, then I tried without it, and it has a smooth, clean taste. I don't know if I'm supposed to combine the teas, but I mix them up to get the full effect, and I keep the tea strainer in my cup until all done. I drink more than 3 cups because I use my 20oz coffee cup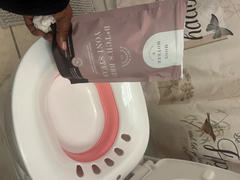 07/19/2023
Kyle

United States
I cannot thank you enough
Sooo for may and June I was drinking the detox and moon tea super infrequently because my birthday was July 8. Well my June period never came . After pcos, 3 ectopics, 1 miscarriage and 1 tube I am 6 weeks pregnant and baby has a strong and healthy heartbeat. You have another WOTW baby due March 2024. Your products are strong and work even with infrequent use. I cannot thank you enough for what you do for women and our health.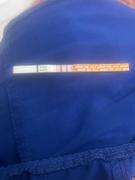 07/14/2023
Taylor M.

United States
I recommend this product
Great Tea!!
I drank this tea cycling through all the teas during my cycle per the recommendation. It tastes good and I could feel it doing my body good. I drank it twice a day, once in the morning and once at night not on a full tummy. Definitely recommend!!!
07/13/2023
Anonymous

United States