Fertile Moon Tea: Herbal Blend to Support Ovulation and Hormone Balance
$44.00
$34.00
You save:

$10.00 USD

(22.73%)
Fertile Moon Tea: Herbal Blend to Support Ovulation and Hormone Balance
$44.00
$34.00
You save:

$10.00 USD

(22.73%)
Product Description
Info

Ingredients

Shipping + ❤️
Description
Fertile Moon Tea is some delicious and effective goodness. We are often asked why you'd choose Fertile Moon over Fertile Mama… in general, it's more qi invigorating and supportive of Liver energy, which is often especially needed around ovulation. So all women can drink Fertile Moon Tea in the 4-5 days around ovulation.
BUT… if you're a woman who tends to have "dampness" which might manifest in symptoms like cysts (PCOS), excess weight and elevated blood sugar, you can actually drink Fertile Moon for the entire month to support your liver processing through all that dampness. 
It's especially supportive for women who have been struggling with ovulation, either due to PCOS or other causes. Rich in calcium and magnesium, it supports ovulation, strengthens the uterus, balances hormones, soothes and cleanses the liver, promotes circulations and tonifies the blood.
5 oz. Loose Leaf contains approximately 35 servings per package
To explore different ways to use Fertile Moon Tea in conjunction with our other teas, check out our bundles such as PCOS and Ovulation Support Bundles and our 3 months supply of teas. 
HOW TO PREPARE YOUR TEA

Add 1 Tbsp. herbal blend to a tea infuser or French press.
Pour boiling water over the herbs and infuse for 5-15 minutes. Herbs may steep longer than 15 minutes for a stronger infusion.
Remove infuser or strain herbs and enjoy your tea warm, at least 2 cups per day.
You may add a bit of honey or sweetener as desired.
Not intended for pregnant women. Discontinue use once you have a positive pregnancy test.
Ingredients
Organic Ingredients:
Dandelion Leaf, Lemon Balm, Raspberry Leaf, Milk Thistle, Mugwort, Lady's Mantle, Peppermint, Skullcap, Red Clover Flower, Nettle, Passion Flower, Honey, Chaste Tree Berries, Dang Gui, Black Cohosh
Shipping + ❤️
✨ When will my order ship?
Once an order is placed we typically ship within 1 business day. The delivery time is typically 2-3 business days, but can be longer depending on location and circumstances.

❤️ Truth, Love, Trust & Support 'Baby Dust' Promise...
"This is my life's work and I promise to always love, honor and support you on your journey towards having a beautiful healthy baby."

-Ariele Myers 🌕
Licensed Acupuncturist, Board Certified Herbalist, and Fertility Specialist.
Customer Reviews
Write a Review
Ask a Question
03/14/2023
Shyanne

India
it's a BABY BOY! ❤️
I recently had a baby boy, after using your teas to detox and reset my hormones, and also used your pregnancy tea throughout. My hormones were a mess a year ago, and I wrote you to ask which teas you recommended I start with. They worked so well, and much to my delight I got a positive pregnancy test not long after and am now cuddling my 6-week-old baby! I have told so many women about your products, and will continue to do so! Thank you!!!
02/28/2023
Porscha B.

United States
SO GOOD
This blend plus the b*tches brew blend have completely changed my overall cycle experience in amazing ways. I am so grateful
02/21/2023
Kat

United States
Literally shocked!
I bought teas from you about 2yrs ago, I have PCOS and fibroids and I was really feeling the pressure to have a baby since I was 33. So I bought the teas and drank it for like a week and then decided that I wasn't ready for a baby. Fast forward to 3 months ago. I got bronchitis 3 months ago and literally had no other tea in my home except yours so I drank those every day for about 3wks, the fertile moon and fertile mama in no particular way I just made them and drank them. Well fast forward to today, I just found out 4 days ago that I am 2 months pregnant! I am happy about the news but I am literally shocked since this was not expected. So this is a testimony that YES your teas work.
02/21/2023
Cissy

United States
22 weeks pregnant!
Thanks to your motivation and uplifting page I never gave up. I used your Fertile Moon tea, the rooster tea for my husband and the yoni steam! Though we had 4 miscarriages, I am now 22weeks preg!!! Still a way to go but halfway there.
01/31/2023
Holly

United States
Thank you to the team!
I have nothing but many thanks for these teas. I have always had painful menstrual cycles, that weren't natural. I did everything to help with the pain. I also tried to conceive a baby for 2 years, I did not succeed. They all ended in miscarriages. I was introduced to this tea and the products. I went from painful cycles to just one day of pain. I stopped drinking the teas for one month, and I got pregnant. I am 33 weeks carrying my rainbow baby. I cannot wait to meet him or her. Thank you to the team and many prayers for helping me with my pain, but also conceiving my rainbow baby.
01/31/2023
Katie

United States
2nd Wisdom of the Womb baby!!
I just wanted to let you all know I am pregnant with my 2nd Rainbow/Wisdom of the Womb baby!! I had been drinking Fertile Mama and Fertile Moon teas for about 8 months after I stopped breastfeeding, to try and help us conceive our 2nd (those teas helped us conceive our 1st Rainbow!!) My cycle was definitely healthy and normal, thanks to the teas. But we weren't yet seeing our BFP. So I decided to also try the detox tea, and after using the whole bag, we got our BFP!! I guess my body just needed that extra push from the detox tea. THANK YOU SO MUCH FOR YOUR MAGICAL PRODUCTS!! Praying for a happy and healthy pregnancy/birth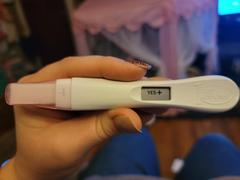 12/13/2022
Chérrie

United States
Your teas are GOLD
I just want to say thank you I struggled for years trying to get pregnant and I tried your teas last year I did the Fertile Moon Tea and the Fertile Mama Tea and I got pregnant with twins at the end of October 2021 I lost one of the twins early in the pregnancy I was due July 28,2022 but I had my daughter August 4,2022 she is now 3 months old now your teas are Gold I struggled for 12years!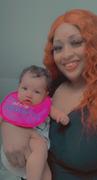 12/13/2022
Jacqui

United States
Clear skin in a couple months!
I struggled with hormonal acne ever since I got my IUD in 4 years ago. I tried medications, creams, and harsh treatments which never worked! Until I started working for Wisdom of The Womb and Ariele recommended drinking Fertile Moon!! I started with one month of Detox Tea, and then drank Fertile Moon with some B*tch's Brew here and there! It balanced my hormones and cleared my skin within a couple of months! If you need something to help regulate your hormones this is such an incredible option! I highly recommend!! Love Jacqui
10/04/2022
RK

United States
OMG! I just found out I am pregnant!!!
OMG! I just found out I am pregnant!!! I've used your teas for a month only. We have been trying for year and half with one miscarriage last year. I just ordered Blissful Mama tea. I hope this baby sticks, I am so excited and nervous!!!! Praying so much!!!!! Thank you so much for your products!!!!! You are amazing at what you do!!!! <3
08/09/2022
Emily

United States