Fertile Mama Method - 12 Week Program (plus $50 Product Gift Card!)
$2,497.00
$497.00
You save:

$2,000.00 USD

(80.1%)
Fertile Mama Method - 12 Week Program (plus $50 Product Gift Card!)
$2,497.00
$497.00
You save:

$2,000.00 USD

(80.1%)
Product Description
Description
For every woman who is starting to believe that becoming pregnant and carrying a healthy baby to term might not ever happen...
I feel confident I can help you bring your baby home, AND feel fearless in your fertility, even if you've been diagnosed with Unexplained Infertility, PCOS, endometriosis, High FSH, Fallopian Tube blockage, fibroids and more.
TO REWRITE YOUR FERTILITY STORY, YOU NEED A 'WOMB FIRST' APPROACH THAT ENCOMPASSES ALL 6 ELEMENTS OF A HEALTHY PREGNANCY...
The WHO in our fertility story encompasses all aspects of the Divine Feminine, including the Maiden, the Mother and the Wise Woman.
A woman may begin the process of exploring her fertility as a Maiden. While the Maiden is a valuable and important aspect of the Feminine, "Mothering Up" is crucial for every woman, regardless of whether or not she chooses to have children. 
For healthy fertility, we must honor and release the Maiden, see if any unconscious energies might be preventing us from fully allowing ourselves to transition to Mother and learn to receive the energies of both Wise Woman and Mama Earth. 
The WHO is YOU… you now, you filled with the potential of your growth. You hold, within you, the Maiden, the MOTHER, the Wise Woman, Earth Mama and Sister. 
The 4-Phase approach to a woman's cycle focuses on incorporating both Yin and Yang, the energies required for all of our body's functions. 
Yin and Yang are like two sides of a coin. They depend on the other to exist.
A "Womb First" fertility journey relies on you connecting with Yin. Yin fills any Yang action with intention and nourishment. Without the nourishment and sustenance of YIN, doing everything "perfectly" is kind of like having a perfect driving record but never filling your car with oil. 
Healthy follicles, cervical mucus and a juicy uterine lining are all dependent on abundant Yin. 
Fertility requires that we

 

receive

 

YIN. It's not something we can go out and "get" by doing everything right. Yin must be

 

received

 

by dropping in, letting go and opening. It requires trust and vulnerability. To "hold" the Yang energy that is required during ovulation, conception and carrying a pregnancy to term, deeply nourished Yin is essential. 
YOUR WHEN
We plant and nourish in the spring, bloom and fruit in the summer, harvest in autumn and rest/gestate during the winter.
Likewise, each of the four phases in a woman's cycle has its own energy that must be cultivated to create your own fruitful fertility story.
We release when we are bleeding.
We nourish when our follicles are developing.
We move and energize when we are ovulating.
We warm for implantation to occur. 
I relate this element as being similar to caring for a newborn. Only when we know what to attune to can we know how to meet her needs. We aren't going to change her diaper when she's hungry, or play with her when she's tired. When we know which phase we are in, and we know what is required during each phase, we can more easily meet our body's beautiful needs. 
YOUR WHERE
The element of Where is all about Embodied Presence. "Where" is within you and all around you. It begins when we recognize that our body is a microsystem of the universe. And maybe we hold an entire universe within our womb. 
"Where" is about connection. When we connect with our head with our heart, our heart with our womb, we can feel present. But when we connect our womb to the Earth and all the way up to the stars, to include the abundance of the Great Mother and the presence of our ancestors, that's where the magic happens. 
Honoring whatever you do or don't believe in (and this program accepts and respects all), this element is about recognizing the Sacredness of Mama Earth and our womb, and includes a deep reverence for both. 
YOUR WHY
Why is a question that you may find yourself asking often.
"Why me?"
"Why NOT me?" 
The WHY of your story also shares two sides of the same coin. There's the physical why as well as the personal, intentional why. Both are essential in creating a fruitful fertility story. 
It's important to understand that infertility is just a symptom. Trying to "heal" infertility can be a bit like trying to fix a tree that isn't flowering by looking at the branches instead of focusing on the roots.  
Each woman has her unique complex of needs required to bring her into perfect balance.
When those needs aren't perfectly attuned to, the resulting imbalances will contribute to her underlying root cause.
Band-Aid fixes like birth control or Clomid are kind of like taking Tylenol for a headache. It may "work" to cover up the pain, but it doesn't explain why you're getting the headache in the first place.
Exploring the WHY of your root cause, which often includes a very real, physical unraveling of old energetic patterns, is essential to understanding Fertility.  
YOUR HOW
The How can feel similar to asking "How am I showing up?" 
In myself? 
In my relationships? 
In my work? 
In my fertility struggle? 
We will explore, in this course, that how-we-do-fertility/ infertility is often how-we-do-pregnancy. How-we-do-childbirth. How-we-do-raising-a little-human. How we-do-mothering. 
How do we MOTHER?
How we show up in our fertility IS how we are showing up in life. 


The ONLY 'Womb First' approach to rewrite your story, become fearless in your fertility and carry a beautiful, healthy baby to term.
What's included in the...
The Fertile Mama '4 Phase Cycle' Masterclass ($1,497 Value)





"Going Deeper" Modules - Over 15 hours of content, supporting the Energetic of Each Cycle Phase (Priceless)
​The Self Care Fertility Guides and Video Tutorials ($297 Value)





​The 'Grounded Mama' Fertility Meditations ($97 Value)





​The 'Conscious Conception Journal' ($297 Value)




​BONUS #1: Diagnoses Support: Specific Support for Unexplained Infertility, PCOS, Fibroids, Endometriosis, High FSH and More ($300 Value)


​BONUS #2: The Divine Feminine: Journey from Maiden to Mother ($300 Value)


​BONUS #3: Conscious Coupling Masterclass: Yin & Yang Polarity in Partnership ($500 Value)


​BONUS #4: Supporting Your Body After Miscarriage Masterclass ($500 Value)
 AND...
Because we want your journey to be successful, we will send you a $50 coupon code to use on your next purchase of products.*
*Be sure to enter your email address in correctly, as we will be sending the coupon as well as course access via email upon purchase. 
Shipping + ❤️
✨ When will my order ship?
Once an order is placed we typically ship within 1 business day. The delivery time is typically 2-3 business days, but can be longer depending on location and circumstances.

❤️ Truth, Love, Trust & Support 'Baby Dust' Promise...
"This is my life's work and I promise to always love, honor and support you on your journey towards having a beautiful healthy baby."

-Ariele Myers 🌕
Licensed Acupuncturist, Board Certified Herbalist, and Fertility Specialist.
Customer Reviews
Write a Review
Ask a Question
12/16/2022
Courtney

United States
The biggest game changer!
I just want to spread positivity and speak my gratitude for Ariele and all her staff for allowing this work to "do" them. I started drinking the detox tea in August 2022 completed the whole bag and started the fertile mama, fertile moon, womb warming and the b*tches brew. I also used the bath soaks, yoni steam, and womb massage oils. The biggest game changer was investing in the Fertile Mama Method program. I just received my positive pregnancy test! This is my first pregnancy and I'm overjoyed! Allow this work to truly "do" you and aim to enjoy each phase of your cycle! Each cycle you are truly strengthen your fertility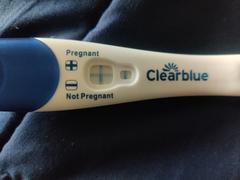 06/24/2022
Janet

Greece
The gift of empowerment and agency you are giving women is not lost on me.
I just watched the maiden to mother talks today and I am reeling in the best possible way. The gift of empowerment and agency you are giving women is not lost on me. I am so grateful I finally decided to take this journey into my womb spirit. I have been having dreams of deep blue water and myself as a mermaid. I'm wondering about the significance of mermaids now and am becoming quite interested in them, I'm seeing them everywhere and I even bought a mermaid necklace charm! Thank you for all you do
05/30/2022
janet

United States
Incredibly healing, happy making, profound, deep, releasing... absolutely integral to the possibility of conceiving.
I've started my course this week and I can tell you it's already been incredibly healing, happy making, profound, deep, releasing and now I see absolutely integral to the possibility of conceiving. I do this thing where I talk myself out of sharing my experience with people because I think, 'oh they're too busy' or 'they don't have time to hear what I have to say', and I keep hearing Ariele saying over and over in the course talks how she wants to 'hear how this work is resonating with you'. So, I'm listening. And finally sharing. And I want to say that this womb work feels like a dark veil is finally being lifted off of my face to reveal the sun. Showing me how to understand myself in a deeper and more holistic way than I ever have before. I am not attached to any outcomes in doing this work, but I am so happy that I decided to join the Fertile Mama Fertility Fix, because now I see that it is a way of being that all women should have access to.
04/29/2022
Sonya

United States
I'm 42 soon to be 43.. .it's still possible
Hi sisters.. longish post Last October I had posted that at 42 years old and using WOTW products on and off for a year n half prior o was FINALLY pregnant with our rainbow miracle baby.. she was due June 27th.. However little miss decided she was ready to meet momma and daddy early and arrived 13weeks early on March 28th.. we are currently in NICU at one of the best hospitals.. and she is doing amazing just growing stronger by the day so she can come home.. Even though God decided we were gonna do our pregnancy the extended version we wouldn't change it for anything.. so Don't give up mommas.. again I'm 42 soon to be 43.. it's still possible Meet miss Rae Ann..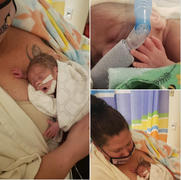 03/09/2022
Susan

United States
I particularly enjoyed the last 3 live videos on body imbalances, divine mother, and conscious coupling.
I really enjoyed the concept of spiraling. I enjoy being able to tap into the videos on each phase while I'm in that phase, but I particularly enjoyed the last 3 live videos on body imbalances, divine mother, and conscious coupling. I feel those helped be get deeper into the spiral towards the tip, where everything is closer together. The pregnancy announcements were also a highlight and give me hope as to what is possible! I'm looking forward to your podcast.
03/09/2022
Nikki

United States
Next thing I know, I get a POSITIVE!! Totally unexpected
So I started following Ariele in March 2020 and my spirit immediately took to her. I started the group in December and although I have not been active, mostly due to work schedule, I have been actively drinking the Fertile Mama and Detox teas, my husband drank the Rooster tea. Definitely fell off from tracking temperatures. I did the womb massage. I also tried to keep my Chi in check!! I did an alkaline detox on my own and I lost 30lbs. Next thing I know, I get a POSITIVE!! Totally unexpected since my husband and I have been trying for about 6years now!! Thank you Ariele for you wisdom and kindness! This has been such a positive experience for me! ❤️❤️ (no pun intended)
03/09/2022
Rose

United States
Seriously can't believe it!!
Seriously can't believe it!! I did the entire program including the workbook, daily meditations, bath soaks, moxibustion, & did detox tea for a month & for the second month switched to fertile moon for the second half of cycle. I started charting my temps but felt that gave me a little anxiety each morning if it wasnt what I wanted so stopped. I've been trying for #2 for what felt forever & grateful Ariele popped up on my social. From a I'll do whatever mindset- to a true believer... wishing this for all of you ❤️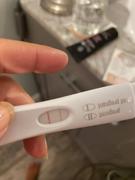 03/09/2022
Katy

United States
I got my BFP!
I switched to Blissful Mama this morning because well.. I got my BFP! I've been drinking fertile mama, detox and b*tches brew for months.. switched to fertile moon for the last 2 months because I knew I had some liver qi stagnation happening even though I have regular periods. I did womb massage, castor oil packs and moxa during my yang phase for the last few months. This month my ovulation was really strong and what do you know, my period didn't show up when it was due a couple days ago so I took a test this morning. Thank you Ariele for the guidance and helping to encourage me to do the tough work. And ladies, don't lose faith. My mantra has always been "my body is designed to conceive".
03/09/2022
Aarti

United States
got my first BFP this weekend!
Just wanted to share some positive news...got my first BFP this weekend! I've been drinking the fertile mama/fertile moon/womb warming teas (and detox the first month) for 5 months. I also used moxa during my yang phase and the womb massage oils. Started drinking blissful mama. So grateful for these fantastic products and this amazing community! Praying for a healthy pregnancy and lots and lots of baby dust to you all! Ariele Myers is there a community you created for those that are pregnant? Also - are the womb massage oils still okay to use during pregnancy?
03/09/2022
Rochelle

United States
Bam! my period came in...
Finally had an HSG procedure done (ouch!) and I have blocked tubes. Not what I expected nor desired, but my positive outlook says it is an answer to why, after all these years, I could not get pregnant (besides my hypothyroid always being a scapegoat). I finally got back on track with the teas, detox then moon.. then BAM! My period came in (thankfully) and took *****'s Brew during. Now.. i gotta focus on unblocking and hope that is the one.